Win Brett Eldridge 'Glow' Tickets in Boston Just by Rocking a Mustache
Getty Images
On average, one man dies by suicide every minute of every day, according to the Movember website.
That scary statistic is what this article is all about. It is also what my team is trying to change.
November is here, and so is MOVEMBER.
Movember is an organization that I have been supporting yearly through donations, patchy mustaches, and uncomfortable conversations.
So why mustaches? And seriously, how do you win Brett Eldredge Glow Tickets?
Well, join my team. Use the QR code below, or enter the team name "WOKQ" on the Movember website. The person, Dad, man, uncle, cousin, whatever, with the best (or worst) mustache at the end of the month will win a pair of tickets to see Brett Eldridge in Boston on December 21, 2022.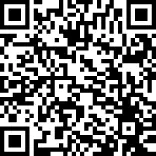 So, if you can't grow a stash...you know what to do, right? Sign someone up who can! Pictures can be submitted all month long using the message feature on the 97.5 WOKQ app. You can also message us all month on Facebook or Instagram: @975wokq.
Movember has three pillars of focus:
1. Men's mental health and suicide prevention: On average, men are dying five years earlier than women for largely preventable reasons, according to the Movember website. Men also account for 69% of all suicides.
2. Prostate cancer research, funding, testing, and awareness: A growing number of men – around 10.8M globally – are facing life with a prostate cancer diagnosis.
3. Testicular cancer research, funding, testing, and awareness: Globally, testicular cancer is the most common cancer among young men, according to the Movember website.
So with these scary pieces of data comes Movember.
Every year for the month of November, I rock the best mustache I can in order to start conversations about men's health.
Movember 2018:
Movember 2019:
I am inviting, asking, begging all men in New Hampshire, Massachusetts, and Maine to consider joining my team.
Why you? What can you do?
Great question, thanks for asking!
1. Join my team here. It is free, although donations are encouraged. Donating is not the only thing you can do. The team name is WOKQ. The team ID is 2422675.
2. Rock a mustache. At minimum, your friends, family, and even strangers might ask why.
3. Tell them why. Tell them you want people to get their prostates and testicles checked, and that you are focused on raising awareness for the mental health battles that go on in men's minds daily.
Tell them you want to change the statistic that one man commits suicide every minute of every day.
3. Donate. If you CAN, and if you want to, donate to this incredible cause. $1, $5, $50, whatever you can donate, please do.
4. Check in on your friends. If you are a male, check in on your buddies. If you are a woman, check in on your husband, brother, neighbor, etc.
Below is the QR code to join my team. The WOKQ team. I am hopeful to have as many MO BRO's join me throughout this month.
If  you cannot donate, that is okay. If you can, PLEASE DO. The funds go directly into research, projects, and more.
Since 2003, Movember has funded more than 1,250 men's health projects around the world, challenging the status quo, shaken up men's health research, and transformed the way health services reach and support men, according to the website.
Donations and funding through Movember are public "report cards," as they say. To see exactly where the millions of dollars that have already been donated went to, click the report here.
$7.8M Fairytale Property in Meredith, NH is a 'Resort-Like Retreat'
20 Under-the-Radar Restaurants in New Hampshire You Should Try Right Now
These are the most under-the-radar restaurants in New Hampshire. Under rated, under appreciated, and often times not noticed....give one of these hole in the wall restaurants a go!
50 Stunning Photos Show Acadia National Park's Beauty in the Fall Season
Acadia National Park boasts stunning views year-round, especially during the leaf-peeping months of Autumn. Here are the views you experience in Acadia during the fall season: