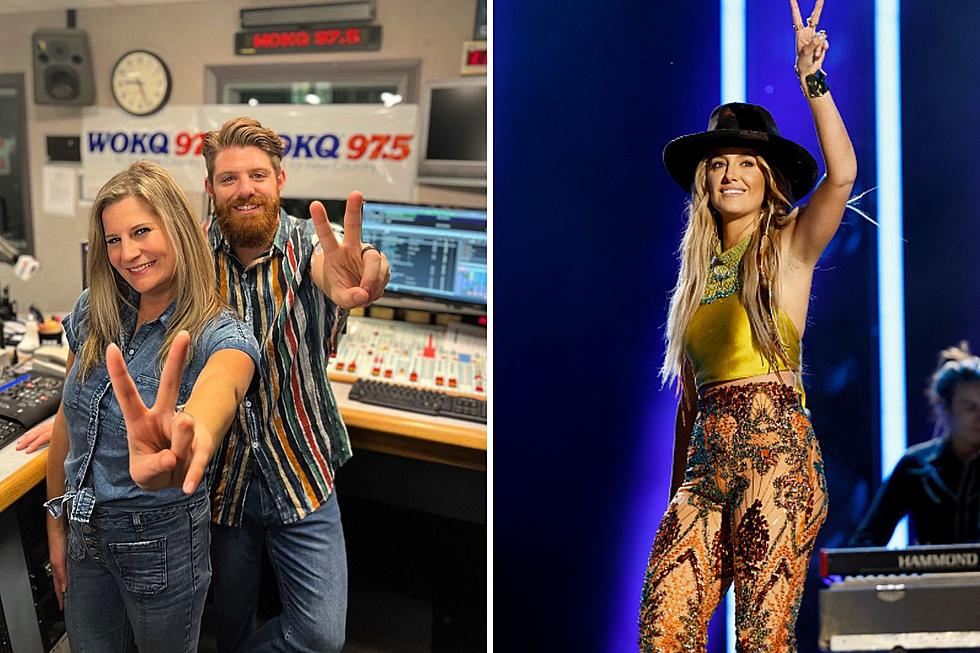 Here's How You Can Win Lainey Wilson Tickets from Kira and Logan in the Morning
WOKQ/Getty Images/Canva
Lainey Wilson is having a serious moment in country music right now and we are here for it! We loved her first single "Heart Like a Truck"
We loved her on Hardy's song "Wait in the Truck"
We can't get enough of "Watermelon Moonshine"
And her collab with Jelly Roll "Save Me" is the song we didn't know we needed:
Lainey is an artist we can all get behind because she's authentic, hard working, has a killer voice, and a breathtaking booty. Am I allowed to say that? I mean, come on! This is not new news. Her booty was trending on Tik Tok for awhile there. She even leaned into her ASSets with her song "Thicc as Thieves" with Lauren Alaina:
If you love Lainey like we do then you must be pumped that she is coming to Bank NH Pavilion June 15th, 2024! Sure, it feels like a long way away but we need something to look forward to to help us get through the long New Hampshire Winter, right?
Tickets go on sale this Friday 10/27 at 10 am but you could win tickets all this week when we play Kan't Beat Kira. We get our contestant around 7:35am! :
HOT TIP: Even if you don't beat or tie me in this battle of pop culture wits, if you have great energy and it's clear to us that you gave it the ol' college try, 9 times out of 10 we will give you the tickets anyway. So good luck!
20 New England Restaurants That Deserve to Be on Food Network
Locals shared their thoughts on what restaurants they would like to see on Food Network. Here are the most popular suggestions, in no particular order.
Gallery Credit: Megan
15 Reliable Dog Grooming Businesses in New Hampshire
Here are some of the top dog grooming businesses in New Hampshire. Have you tried any of them?
Gallery Credit: Riley