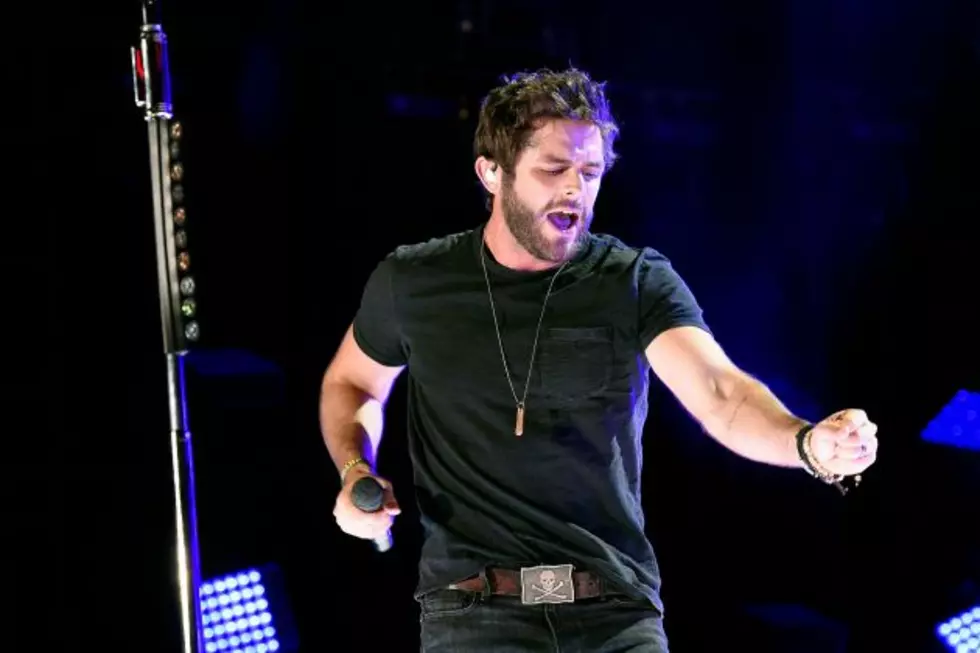 Here's How You Snag The Thomas Rhett VIP Experience
Getty Images
Have a WOKQ/Autofair Neon Tee? You're already halfway there.
Thomas Rhett's Life Changes tour hits the SNHU in Manchester September 22nd. WOKQ continues to connect you to the biggest stars in country music with an opportunity to hang backstage, meet the Unforgettable singer,  and take in an intimate performance. Plus, a VIP upgrade for the actual show. You and your guest will get red carpet treatment all night, and it starts with scrolling through your phone.
What is your best Neon Tee memory? Show us by submitting the pic through the WOKQ app. Was it a selfie on the lawn of Bank of New Hampshire Pavilion? Actually getting your shirt at one of our WOKQ Neon Tee stops? Or, on one of the Kickin' Country cruises? Something else? Send us the shot! Make sure to include a phone number so we can quickly give you the good news if you're a winner. You can ONLY enter this contest by submitting a photo through the WOKQ app.
For those who haven't downloaded the app, it's free. Get on it!
1. Search "97.5 WOKQ" in your phone's app store or click here.
2. Download the app.
3. In the app's left hand menu, select Submit Photo/Video.
4. Send us a photo of your best Neon Tee picture/memory/win etc.
Contest runs until 11:59 p.m. Tuesday, September 11. Winner picked Wednesday, September, 12.