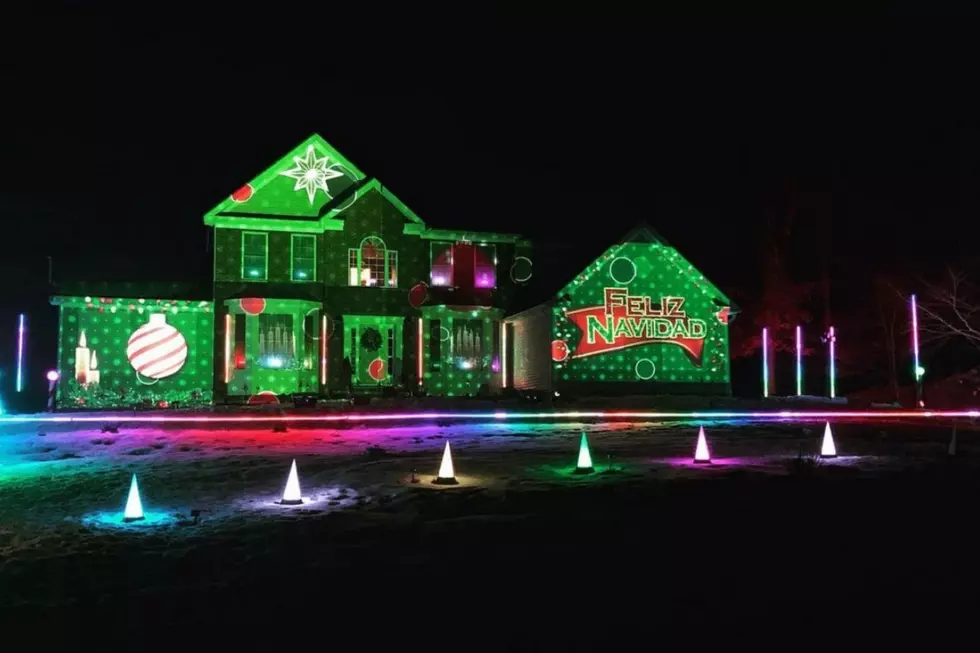 Incredible NH Light Show Includes a Massive Video Projection to Get You in the Holiday Spirit
NHLightShow via Instagram
Forget light displays, this New Hampshire house puts on an incredible light show.
A home in Bedford has been regularly putting on light shows for years (including some during Halloween!), and once again, the family is bringing the holiday cheer.
Located at 6 Barr Farm Road in Bedford, NHLightShow, as the production is called, was originally put together for the family's children but has since then become a massive holiday celebration for all involved, according to their website.
Their Facebook page highlights that the show is custom programed and even includes a 70 foot wide video house projection. That's right, there's a massive video projection that shows holiday clips, and it spreads across the entire house.
You can see from the video below a peek at the light show and projection. Some of the clips played include Charlie Brown, Minions and Frozen. So it's sure to be a hit with the kids.
Because of a surge in holiday display viewing, NHLightShow did note in a Facebook post that they are "restricting the display video animation to a very short loop to keep traffic flowing and cars off New Boston Road and the intersection."
Apparently Bedford police have been helping direct traffic so as to prevent causing a jam with people driving down the road, and the family has been appreciative of their help.
They also state that they are running video from 6 p.m. to 9 p.m. this week when it's not snowing or raining, and the last video animated night will be Christmas Day, so time is running out to go see this.
What another great way to spread some holiday cheer during what has been a tough 2020 for many. Go check out the light show!
Enter your number to get our free mobile app
10 Best Christmas Light Displays in Maine