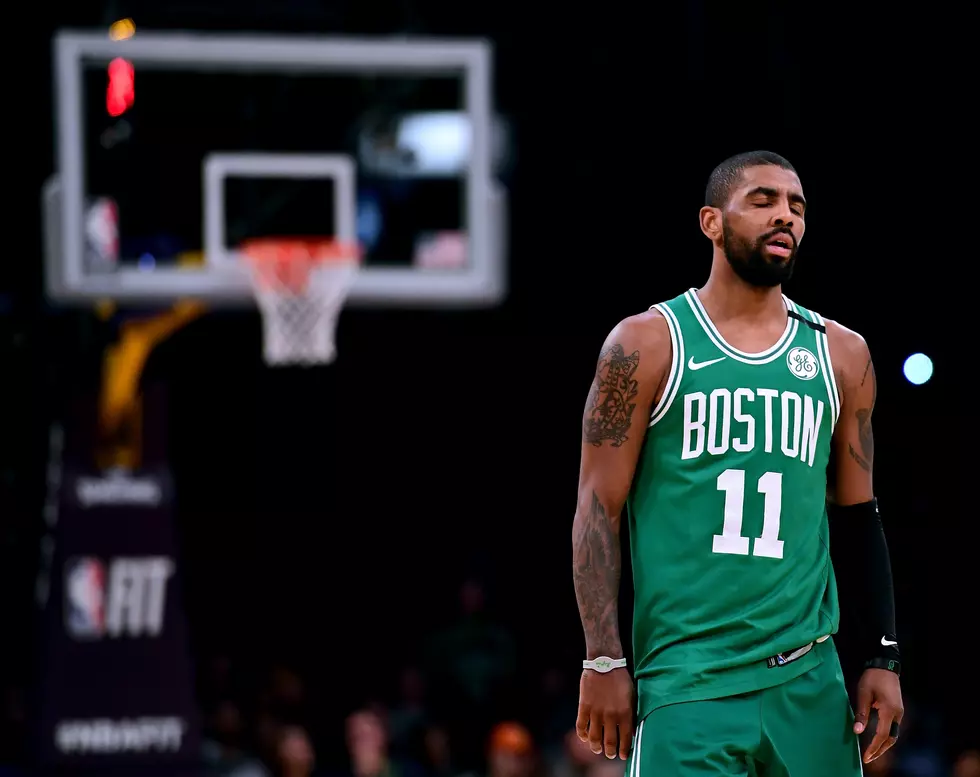 Is Any Former Boston Celtic More Hated Than Kyrie Irving?
Getty Images
After a series of absurd tweets and transgressions that left him looking less like an NBA Superstar and more like a knockoff Kanye West, Kyrie Irving tried to make peace with those he's offended. The former Celtic donated $500,000 towards "eradicating hate and intolerance."
$500,000. Nice.
This season alone, however, Irving will make nearly $37 million in guaranteed salary.
To be fair, this is the first known instance of things getting "better" when it comes to Kyrie. In five years, he has gone from being the Celtics' savior to the most divisive player in the NBA for the Brooklyn Nets.
And he might just be the most hated Celtic – current or former – of all time.
Irving's antics began as "quirks" while a young star, opining that the Earth was in fact flat. Then they grew more noticeable when he requested a trade from the Cleveland Cavaliers to get away from the league's best player at the time, LeBron James.
You read correctly. After three straight NBA Finals appearances and a World Championship, Irving decided he needed a change.
For many, that would be a red flag. But for then-Celtics President Danny Ainge, it was an opportunity, and a chance to buy low on an elite talent.
But things never worked out in Boston. Irving missed the Playoffs with an injury in 2018, then backtracked midseason on a promise to re-sign with the Celtics in 2019.
That summer, he departed for the Nets, where he has since won one Playoff series (against Boston in 2021). Even that was marred by Irving stomping on the Celtics' leprechaun as he exited the floor.
He has now shared numerous debunked conspiracies on social media, most notably an antisemitic documentary that led to his "generous" donation.
Kyrie Irving is a walking headache, and all Celtics fans can do is shudder at the idea of having to deal with him had he decided to stay.
But the question remains: do New Englanders hate Kyrie Irving more than any Celtic in history?
The 13 Most Hated Boston Celtics of All Time
Boston's most celebrated franchise has also produced a number of players New Englanders still despise.
Boston Celtics Who Went Hollywood
Celtics legends who starred in film and television.