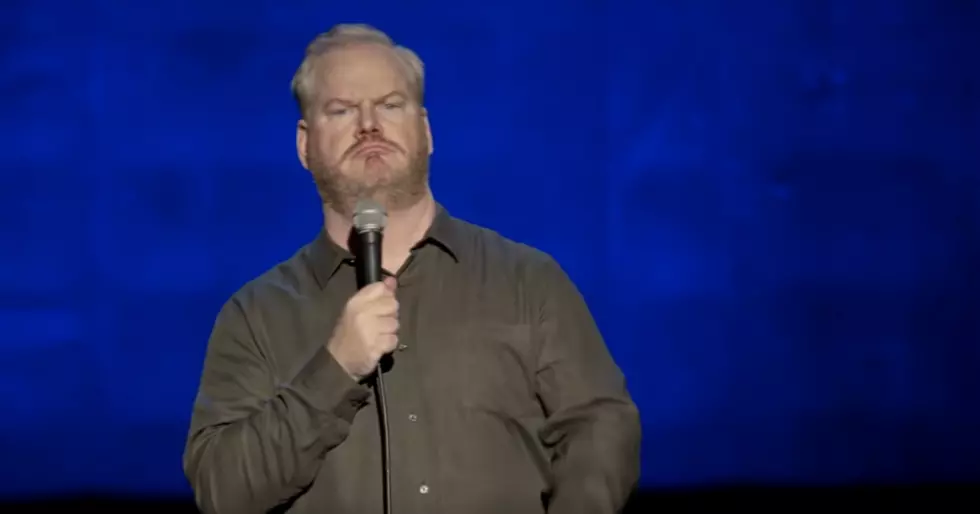 Jim Gaffigan Roasts New England State In Amazon Special
Credit: Jim Gaffigan YouTube
The comedian called the area a "tundra filled with alcoholism and depression. But for those 13 odd days its worth it."
These summer months are awesome. New England is a world destination, and people can't stop....
Wait. I'm becoming the kind of person Jim Gaffigan is talking about.
The nationally known comedian let Bangor, Maine, have it on his new Amazon special, according to News Center Maine. Gaffigan, who was in Maine's second largest city in February started with "You ever notice the further north you go the more obsessed people are with summer? In February I was in Bangor, Maine. And everyone was talking about summer. Everyone I met was like you gotta come back during the summer. You gotta come back. Which is a strange way to greet someone. 'Hi How are ya, come back later.'  And it was everyone...'Just make sure you come back.' I didn't want to come the first time!"
Jim continued, "But I love how northern cities sell summer like, 'summer here is unbelievable it's perfect.' For 1/12 of the year its ideal."
(insert Morgan Freeman meme "you know, he's right")