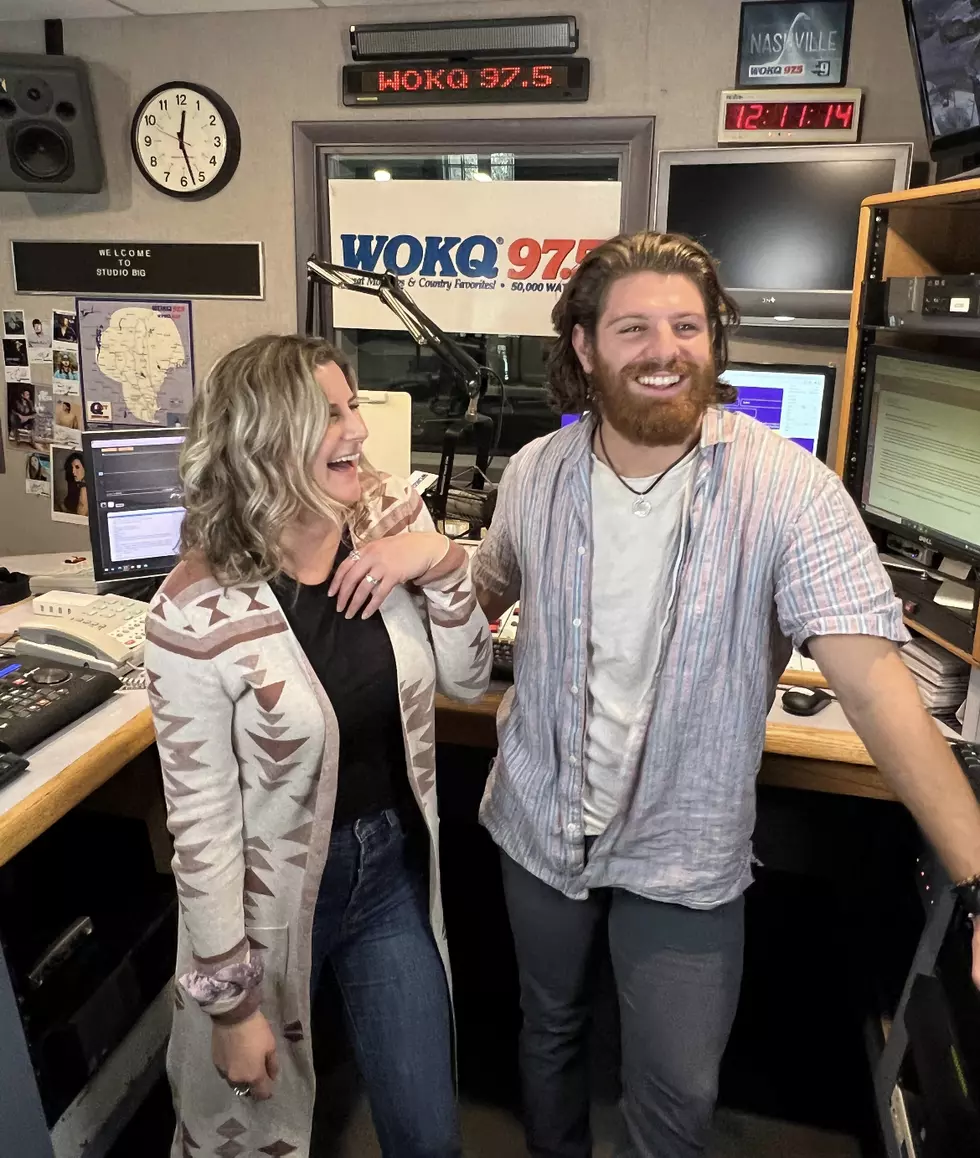 'Kira and Logan in the Morning' ON DEMAND: The Celebs That Moms Want Their Kids to Date
Kira Lew
Did you know 'Kira and Logan in the Morning' is now available in podcast form? IT'S TRUE! You can listen to us whenever, wherever! Just search 'Kira and Logan in the Morning' wherever you listen to podcasts!
Or better yet, just click here.
Today, May 4th 2022, we talked about:  
The Good Stuff: A guy from York, Maine, was featured in a bear suit in a Bruins hype video and it's all kinds of awesome.
Famous People 411: Luke Combs can sell out stadiums, but sometimes he prefers to perform in parking lots. Thomas Rhett said his mom is his #1 fan, and Kira revealed some fun facts about the Star Wars franchise in honor of May 4th (May the 4th be with you). Did you know in the early versions of the scripts, Yoda's name was Buffy? CAN YOU IMAGINE?
Kan't Beat Kira (Yes or BS Edition): With Logan out sick, we got creative with KBK. Sunni from Seabrook slayed and won herself some tickets to see Tim McGraw this summer! We also learned that "Sherbet" is Australian slang for "beer". Things are different in the land down under.
The Celebs Moms Want Their Kids to Date: We heard from our co-worker Cheryl on this, who is an absolute HOOT and a half. After going through almost every country artist we play, she landed on Tim McGraw for her daughter. A lot of callers agreed that Tim is excellent son-in-law material!
15 Ways You Can Help People in Ukraine Right Now
As Americans watch events unfold in Ukraine, many wonder how they can help. Below is a list of organizations responding to the crisis in Ukraine along with information on how you can support their various missions.
KEEP READING: Here are the most popular baby names in every state
Using March 2019 data from the
Social Security Administration
,
Stacker
compiled a list of the most popular names in each of the 50 states and Washington D.C., according to their 2018 SSA rankings. The top five boy names and top five girl names are listed for each state, as well as the number of babies born in 2018 with that name. Historically common names like Michael only made the top five in three states, while the less common name Harper ranks in the top five for 22 states.
Curious what names are trending in your home state? Keep reading to see if your name made the top five -- or to find inspiration for naming your baby.