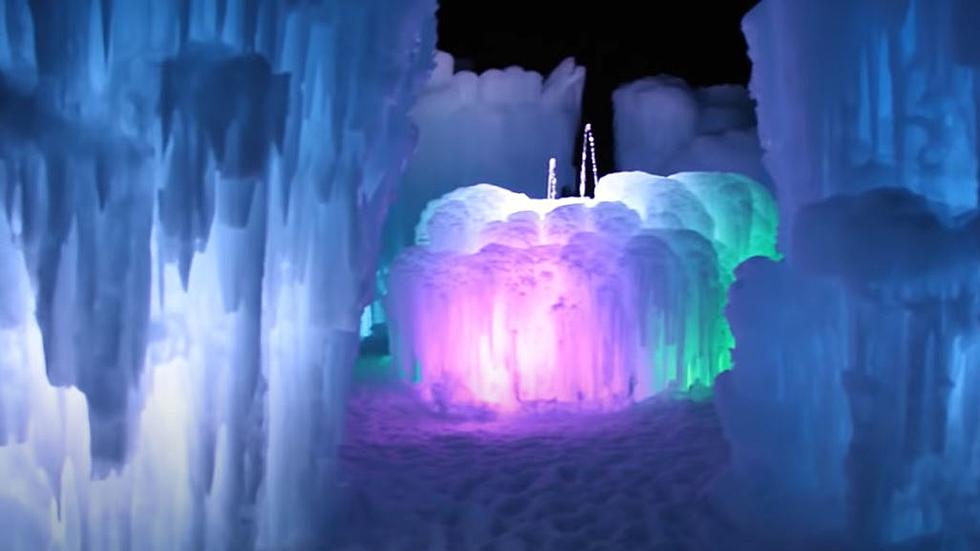 Live Your Frozen Dreams At New Hampshire's Ice Castles
Youtube
So, your family members are big fans of Disney's "Frozen" movies?  How cool would it be to walk through a real life "Frozen" castle?  Your kids would go absolutely nuts, wouldn't they?
That's exactly what you can do at Ice Castles in New Hampshire.  Weather permitting, the annual event will return to North Woodstock, New Hampshire in January of 2022.
For those who have never had a chance to visit the much-loved seasonal attraction, it features dozens of carved ice structures that are illuminated.  It really is as magical as it sounds!
In addition to the "castles", this year's attraction will also offer sleigh rides, tubing, tunnel crawls, and a walk through a magical illuminated forest.  Because it is often quite busy, they even have a VIP area that is perfect for special occasions, like marriage proposals.
To really get an idea of how amazing Ice Castles really is, you need to see a video of it. Here's a video of Ice Castles in Minnesota in 2019.
Tickets will be $20 for adults Monday through Thursday and $27 for Friday and Saturday.  Kids tickets (under 12) will be $15 mid-week and $20 on Friday and Saturday.
Find Ice Castles New Hampshire at the end of Clark Farm Road in North Woodstock, New Hampshire.
Get all the details HERE
17 Must-Visit Maine Attractions
Got the day off and you want to take a family road trip, but you are at a loss for where to go? Check out this list of 17 "must visit" Maine attractions.
We need your help serving Central Maine.  If you see something we should be talking about, let us know!  Send us a message through our radio station app or message us on Facebook.
Also, have you downloaded our radio station app?  It is the best way to stay on top of everything going on in Central Maine and BEYOND!  You can use it to message the DJs, to particiapte in exclusive contests, and stream the station from nearly anywhere!  Just enter your phone number in the box below and we will text you the download link.