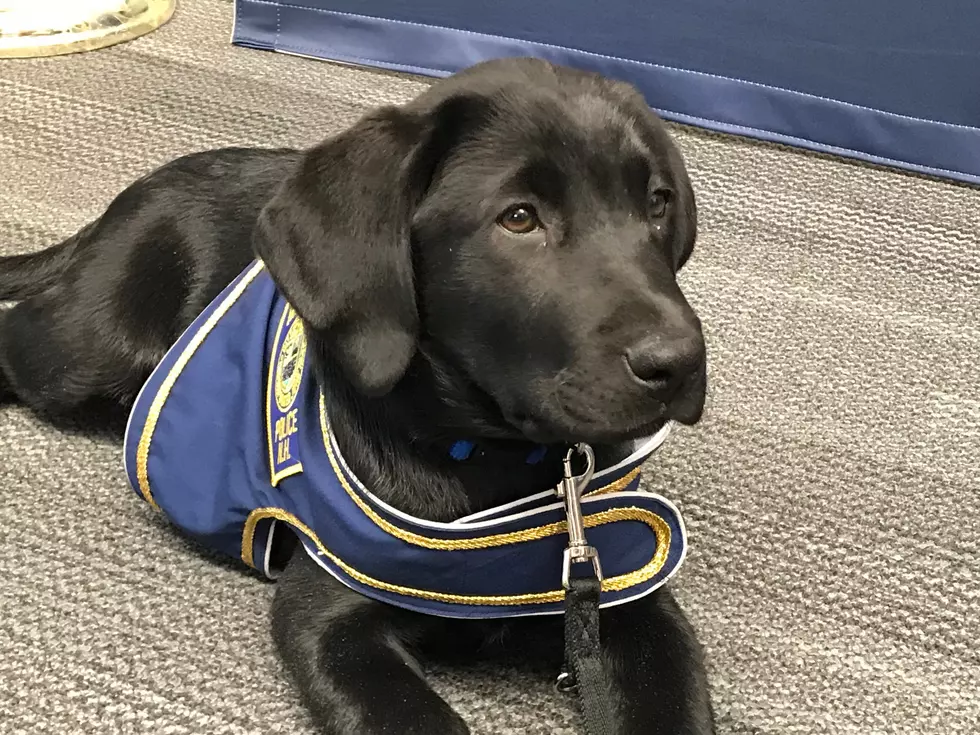 Manchester Police Department Needs Help Naming New Adorable Pup
Manchester NH Police via Facebook
This little guy is a comfort dog with the Manchester Police department.
They recently started the comfort dog program and it's doing well.
They posted on their Facebook page that this pup needs a name though, and this is where you come in.
You can vote HERE and they will update the poll every so often.
You have until March 20th to vote so get out there and vote!  This is something to vote for that doesn't come with a lot of drama!  No attack ads and no politics at all.  ha
My dog I had growing up was named Puddle.  You can probably guess why.
For this guy, Patch and Amos are leading the way with Rex coming in a close 3rd.