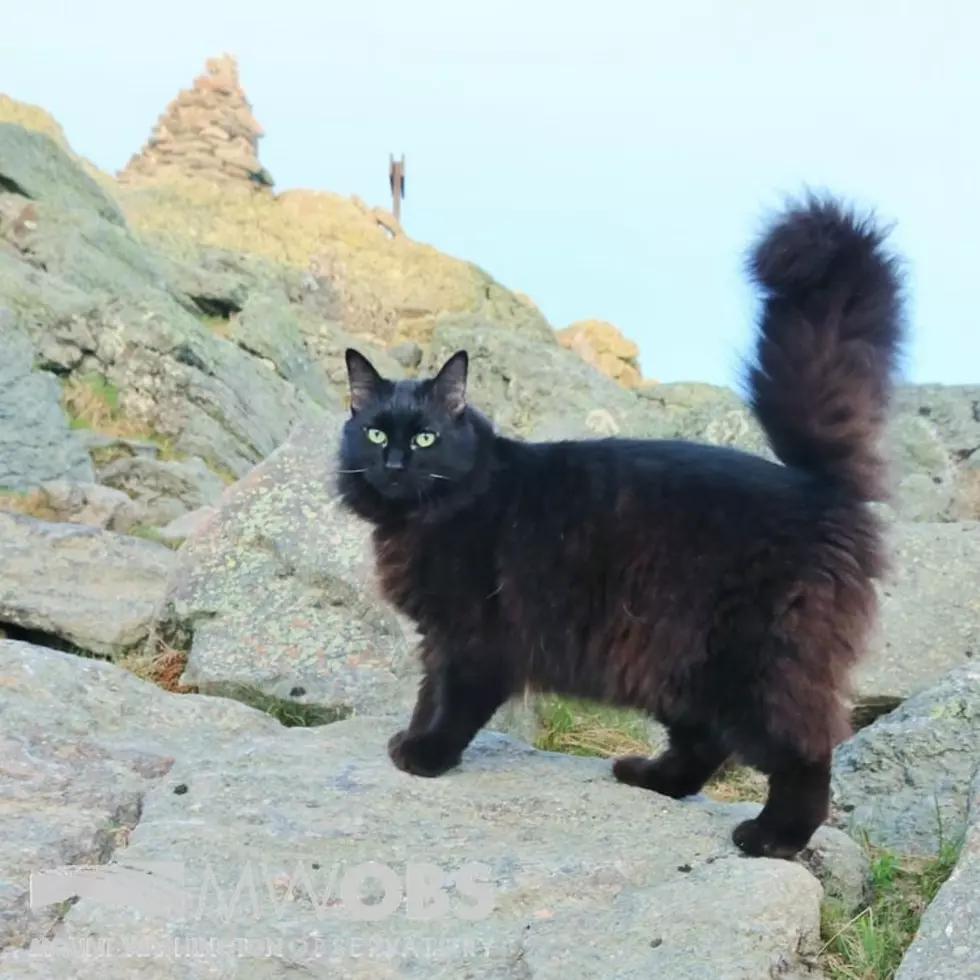 Marty, Mount Washington Observatory's Cat, Has Gone to Cat Heaven
Picture Mount Washington Observatory fb
It's making news around the country, covered by outlets such as the New York Times and even as far as the Hawaii Tribune.
Per reporting from WCVB.com, Marty, the beloved Maine Coon cat that has been the official cat of the Mount Washington Observatory for 12 years, has passed away.
Summit operations manager Rebecca Scholand says, "It is with an incredibly heavy heart that we have to share the news of Marty's passing due to an unforeseen illness," per the news outlet.
The staff at the Mount Washington Observatory have had a cat since its origin in 1932, according to the news station.
I suppose a cat would be nice companionship at the top of a mountain and would certainly keep down the mouse population in the buildings.
Marty's presence will be sorely missed by the many that work and visit the observatory.
Marty was set to retire next year after 12 years of service, according to WCVB
The news station said the search is already on to find another cat to take over the post of the official cat at the Mount Washington Observatory.  Hopefully, another rescue cat will find their dream job.
Marty was a beautiful Maine Coon cat with luxurious black fur, and I know he will be missed by park employees and the many visitors who have seen him over the years. I am just sorry he missed his retirement, but maybe he would have been miserable to be taken away from his home.  Rest in peace Marty.  May his memory be a blessing.
KEEP READING: See how animals around the world are responding to COVID-19