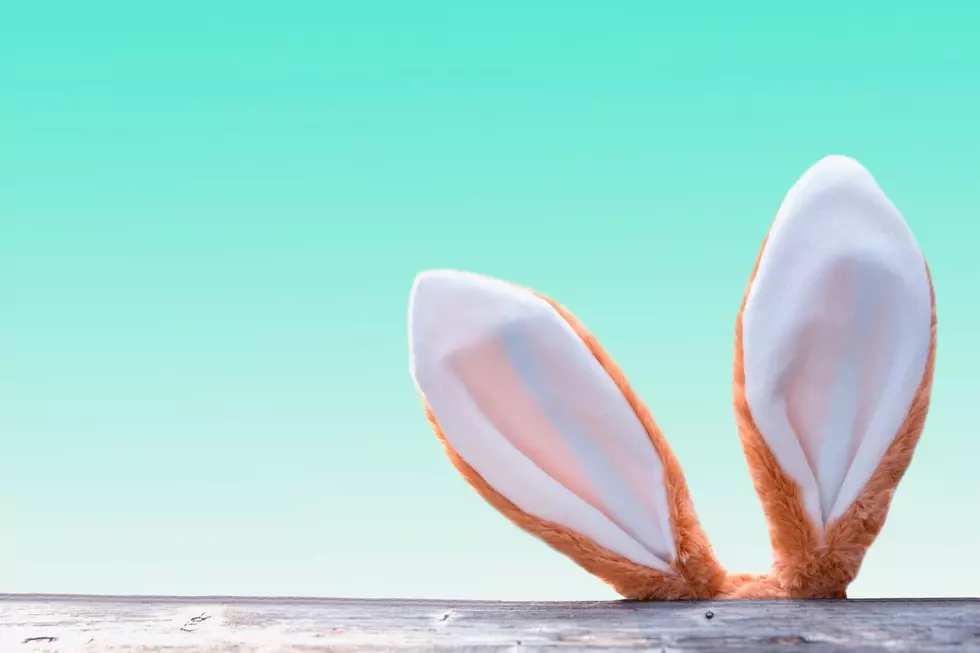 NH Man Wears Bunny Suit to Surprise Wife at Manchester-Boston Regional Airport
Getty Images/iStockphoto
Can you imagine what you would do if you saw a larger than life bunny waiting for you at Manchester-Boston Regional Airport? That's just what happened to one Londonderry woman!
WMUR was there to capture the moment when Mark DeAngelis asked his wife, Jolene to marry him all over again.
Now, there is a story behind the bunny costume. You see, DeAngelis first proposed marriage to Jolene some 20 years ago at a family Easter gathering while wearing, you guessed it, a bunny costume!
Earlier this week, DeAngelis donned the bunny costume and waited at Manchester-Boston Regional Airport for his wife and two daughters who were flying back home after a visit to Florida. Not only was he there all decked out in his finest bunny duds, but he also had a nice surprise waiting for his wife inside a beautiful silver Easter Egg...a platinum diamond ring.
As you will see from WMUR's video below, it looks like she said YES! Happy Anniversary and Happy Easter you lovebirds!