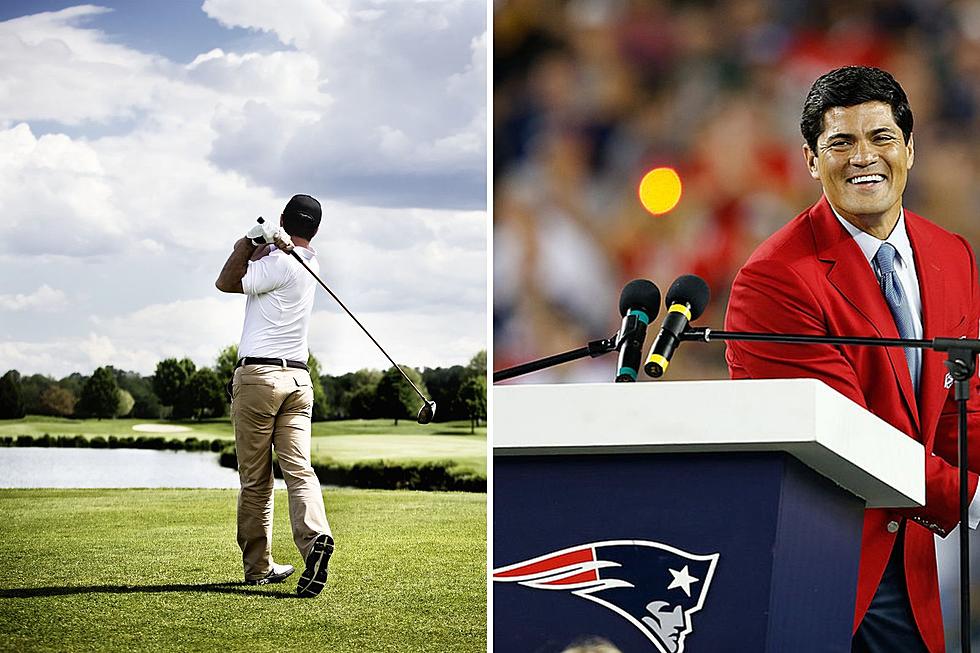 Nippo Lake Golf Club in Barrington, NH, Hosting Charity Golf Tournament: Tedy's Team
Getty Images, Canva
FORE!
Just kidding, I hope I am not yelling that on October 20!
That's right. I, Logan, from 'Kira and Logan in the Morning', am golfing in an awesome tournament this October, and I want you to join.
The tournament is at Nippo Lake Golf Club in Barrington, New Hampshire, on Friday, October 20, 2023.
But it is not just a regular golf tournament, and that is why I am so excited.
John Maiorino, the owner of Nippo Lake GC, is running the Boston Marathon in 2024 with Tedy's Team.
Who the heck is Tedy, and what exactly is Tedy's Team? I'll start with the who.
Tedy Bruschi is a former New England Patriots linebacker. According to the Tedy's Team website,
"Tedy's Team started in 2005, after Tedy Bruschi suffered a stroke at the age of 31. Tedy was in the prime of his life. He had just won his 3rd Super Bowl as a member of the New England Patriots and just returned from his first Pro Bowl in Hawaii."
Tedy's Team is an amazing organization with a mission "to improve the quality of life for stroke survivors through advances in interprofessional clinical practice and education, clinical research and scholarship and implementation science," according to the website. "The Center will also advance the community's knowledge of the warning signs of stroke through community outreach and education."
Now, back to the golf tournament. 100% of the proceeds of the golf tournament will be going to Tedy's Team.
John, the owner of Nippo Lake, the Boston Marathon runner, and a Tedy's Team member, is giving all of the money to the charity.
Here are some further details, including how to sign up.
When: Friday, October 20, 2023, with a shotgun start at 10 AM.
Where: Nippo Lake Golf Club in Barrington, New Hampshire.
What: Foursome scramble with games throughout the 18 holes, cart, lunch, and golf with ME!
Price: $500 per foursome. This breaks down to $125 a player, which is incredibly reasonable for a beautiful course, a great day, and an even better cause.
How to Register: Call the clubhouse at Nippo Lake at (603) 664-7616.
See you on the course!
ALSO, there will be another tournament for the same charity, Tedy's Team, on Friday, October 27, at Rochester Country Club. Same concept, fun, rules, regulations, price, etc. To register for that one, call 603-332-9892.