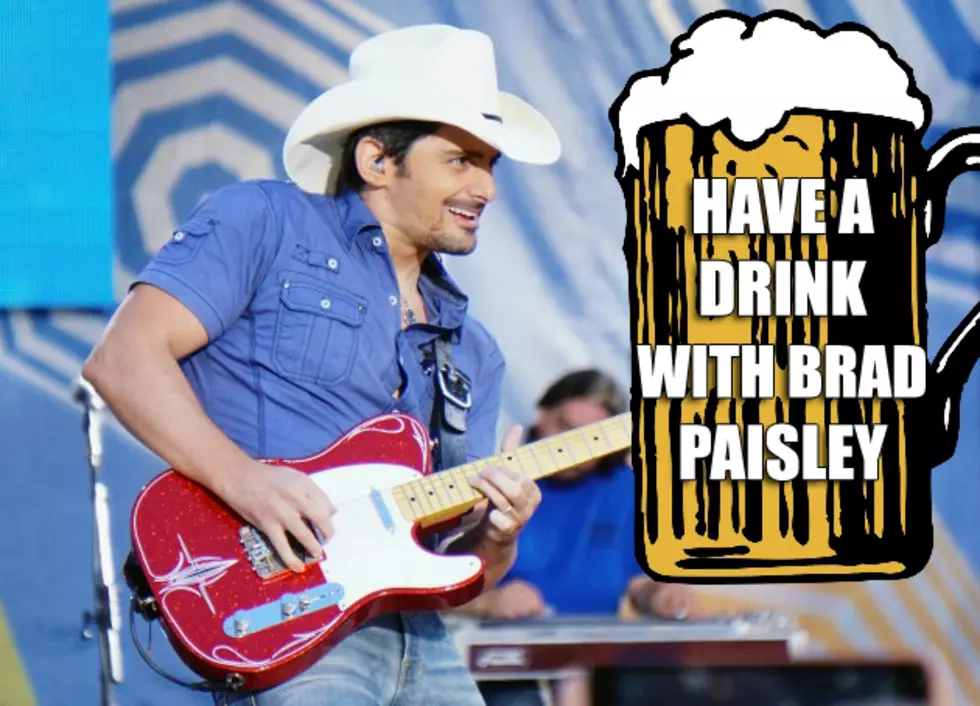 ONCE-IN-A-LIFETIME-CHANCE: Have a Drink On Stage With Brad Paisley
Getty Images
Make a country music fantasy come true by joining one of today's biggest stars live on stage at the Bank of New Hampshire Pavilion for a drink! Brad Paisley is bringing the "Crushin' It" world tour to Bank of NH Pavilion in Gilford next month and we have your chance to go on stage with Brad for a one-of-a-kind moment.
Imagine you and a friend having a blast for four whole songs at Brad's on-stage bar. Sounds like a great time and that could totally happen.
To be eligible to win, join the WOKQ VIP Club and look out for our newsletters over the next week. They will have a special code you will need and a secret link to the page to enter the contest.
As a WOKQ VIP Club member, you automatically receive our newsletter that is sent out every Monday, Wednesday and Friday with the latest country news, local information and plenty of laughs. Look out for the first chance to enter this contest on Friday, July 31.
Join the WOKQ VIP Club and look out for a code in our newsletters over the next week to win!
Want to increase your chances of winning? Invite a friend to sign up and enter so they can take you along. Just make sure to do the same for them if you are the winner.
The WOKQ VIP Club is your best shot at insider access to prizes, contests and cool stuff that only WOKQ Loyal Listeners will know about. Members get exclusive access to contests, insider information and plenty of other special perks.