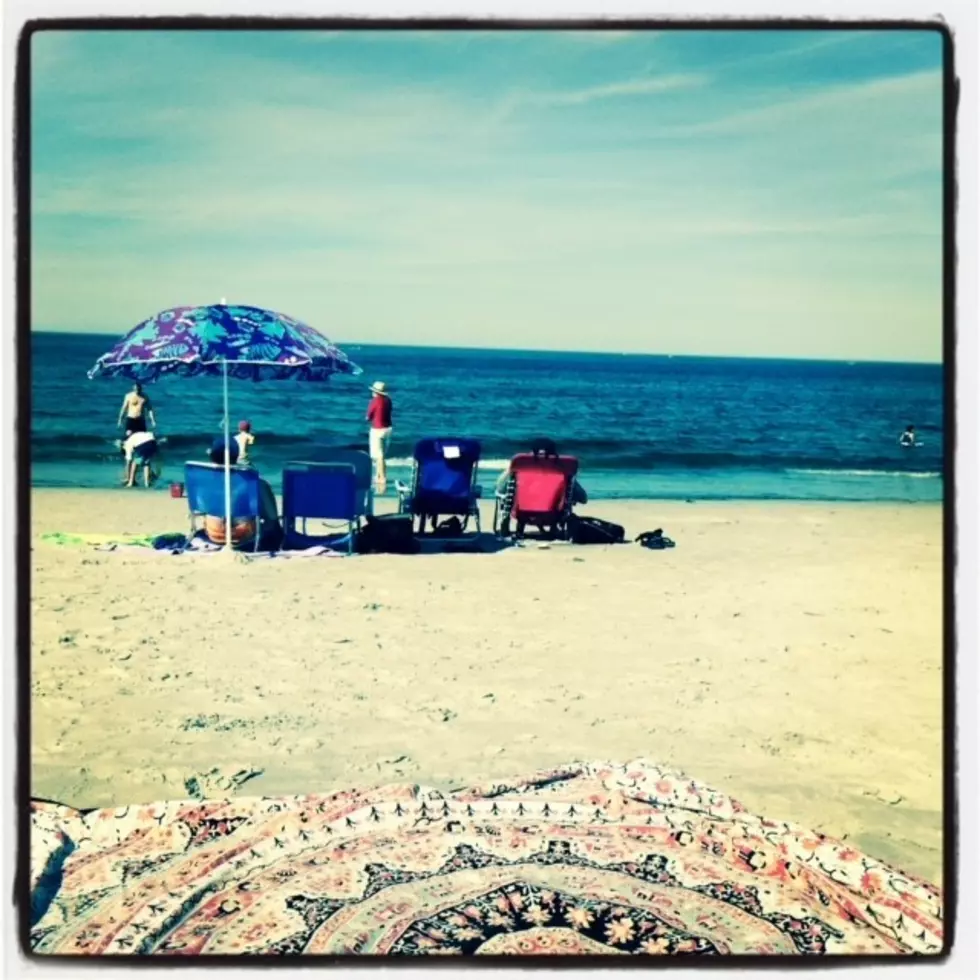 One Hour to Breathtaking Crane Beach and Ipswich, Massachusetts
Ginny Rogers
Ipswich is a tough name to say, and harder to spell.  Settled in 1633 as "Agawam," then incorporated in 1634, the name then changed to Ipswich.
Rich with history, Ipswich has more 1st period houses (1600s) than any other community in the country.
Know for clamming, it's a typical New England town on the North Shore of Massachusetts with many tourist attractions.
First and foremost is the beautiful Crane Beach.
The "Grande Dame" of Ipswich is not only Crane Beach, but the entire Crane Estate, now owned by the Trustees of Reservation.  This includes Castle Hill, where plumbing tycoon Richard T. Crane owned a mansion with a rolling grand alee, which goes from the house to the ocean with statues adorning the hills.
When you see a blue crane on the back of a bathroom fixture, you can thank Mr. Crane for his manufacturing ingenuity.
Here's a fun fact.
Actor and comedian Chevy Chase is Richard T. Crane's great-great grandson.  Chevy's given name is Cornelius Crane Chase.  His grandfather is Cornelius Vanderbilt Crane, who lived at Crane Castle in Ipswich, and Chevy (nicknamed by his grandmother) often spent vacations there.
Here's a true story.
When Cornelius Crane would spend his summers at the estate, he had no friends, so Richard Crane created "Crane Beach Picnic Day" and invited all the schoolchildren to the beach to celebrate Cornelius' birthday.  He endowed the school system enough money to continue the tradition, and it lives on today.
Every June, on the last Thursday of the school year, all elementary children go to the beach with their classmates and have lunch delivered to them as they play in the sand. It's an Ipswich tradition.
The four-mile-long white sand Crane Beach is one of the most beautiful on the Northeast coastline.  If you want to go, you'll need to pay for parking in advance at TheTrustees.org.
There once was a shipwreck on the beach.  Recently, a violent storm broke apart this old coal ship, which was part of the Steep Hill Beach scenery since the 1800s.
Downtown Ipswich
Ipswich is small but filled with restaurants and small shops. The local favorite is the Choate Bridge Pub.  This is where you'll find "townies" at 4pm on Friday, winding down the week amongst friends.  It's the "Cheers" of Ipswich.
Then there's "Zumi's" coffee and ice cream shop, another local hangout.
The Choate Bridge is a small stone bridge crossing over the Ipswich River, and dates back to 1764.  It's the oldest two-lane masonry arch bridge in North America, according to the Ipswich Historical Society.
Ipswich is famous for clams, too.  Ipswich Clams are famous for being tender and full bellied, coming from the mud and marsh flats . You can find them on menus all over the world.
Let's take a peek at some of the most popular spots in Ipswich, Massachusetts, and live like a townie for a few minutes as you scroll.
Only One Hour to Breathtaking Crane Beach and Ipswich, MA
Not far from Inland New Hampshire or Southern Maine is a quintessential New England tour with one of the most beautiful and long white sand beach on the Northern East Coast. Let's visit Ipswich, Massachusetts.
Move Over, Disney World, the Legendary Kimball Farm Is 50 Acres of Family Fun Time in Massachusetts
Kimball Farm in Westford, MA is like the Disney of the North Shore, with over 50 acres of fun activities for the whole family.