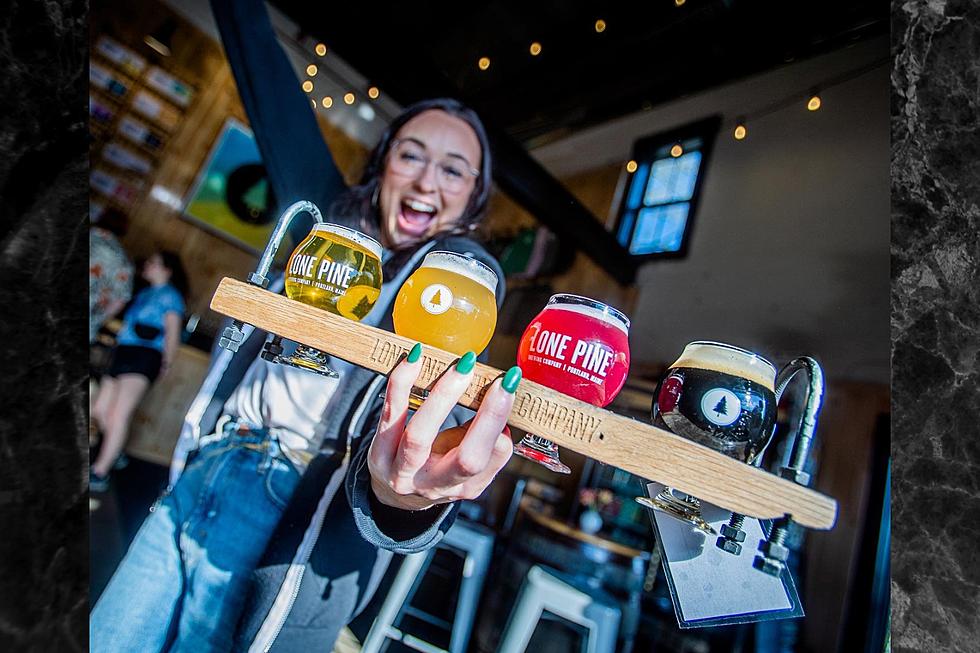 Drink Time? Maine Brewery Opens New Beer Garden in Old Orchard Beach
Lone Pine Brewing Company via Facebook
Imagine a place on the beach with A-frame clear pods over tables and chairs, where you can eat classic Maine food and drink deliciously brewed Maine beer.  No, you're not dreaming, because this is a reality thanks to Lone Pine Brewing Company.
Founded in 2016 in Portland, Maine, Lone Pine Brewing Company was the 4th fastest growing brewery in the country in 2018, according to its website.  It has grown to be one of the largest breweries in Maine.
With a recent soft opening, Lone Pine Brewing has jumped into Old Orchard Beach, taking over an area previously developed by Definitive Brewing, according to the Saco Bay News.
Flights of beer are a common sight at breweries across the country, of course.  But only in Maine will you find flights of lobster rolls, which is perfect for a beer garden near the beach.  Lobster roll flights, plus delicious beer flights, what's not to love?
With plans to create a year-round indoor bar and dining area, owners Tom Madden and John Paul have big ideas for OOB, where formerly The Landmark was.
The company also has its main brewery in Gorham, with a tasting room and private function room on the property. Sustainability and local sourced water and hops are important, as the website says:
100% of the water we use in our brewing processes comes from the Sebago Lake watershed outside of Portland.
How good is the beer? Well, the company recently took home a gold medal for its Imperial Maple Sunday brown ale at the World Beer Cup competition in Nashville.
Hours at the OOB beer garden at 32 East Grand Avenue are 12:00 - 8:30 pm, Monday through Thursday, and 12:00-9:30 pm on Friday, Saturday, and Sunday.
So come out to the Lone Pine Brewing Company Beer Garden in Old Orchard Beach on your way to or from the pier, and chillax with good brews, good vibes, and good friends.
Want an Espresso Martini? Here's 14 of the Best Places in New Hampshire to Get One
Below are the best 14 places to get an espresso martini in New Hampshire.
Look at This Castle in the Woods in Maine with Fascinating History