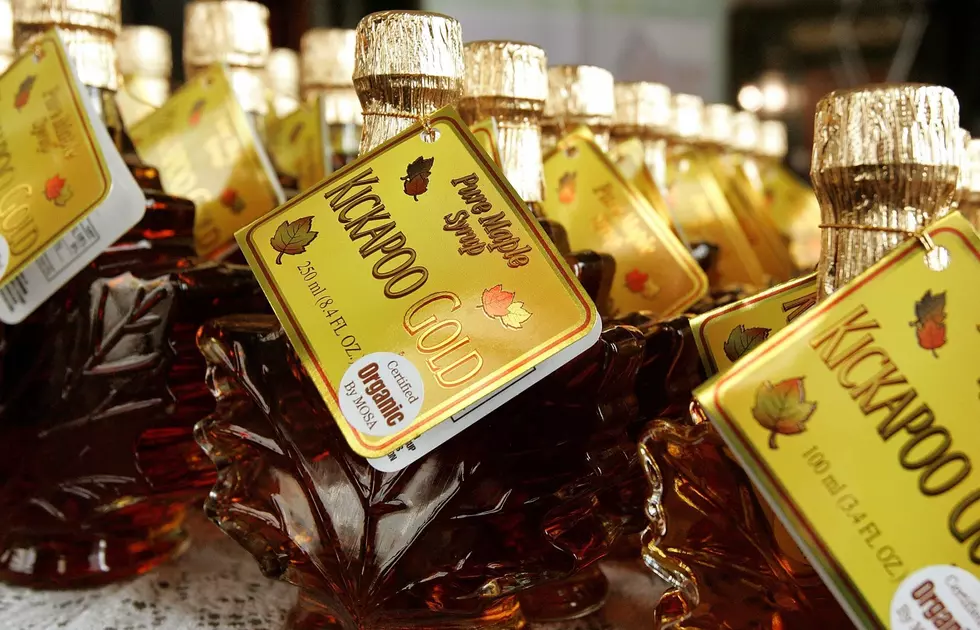 Police In New Hampshire Find Themselves In A Sticky Situation
Tim Boyle/Getty Images
WBZ-TV in Boston says surveillance video shows the guy pouring maple syrup on several of the police department's squad cars. He also set fire to several trash cans.
Cops have released this surveillance video in hopes that perhaps you can help them  identify him.
WBZ says anyone with information should call the Rindge police department at 603-355-2000 or submit a tip to them online.