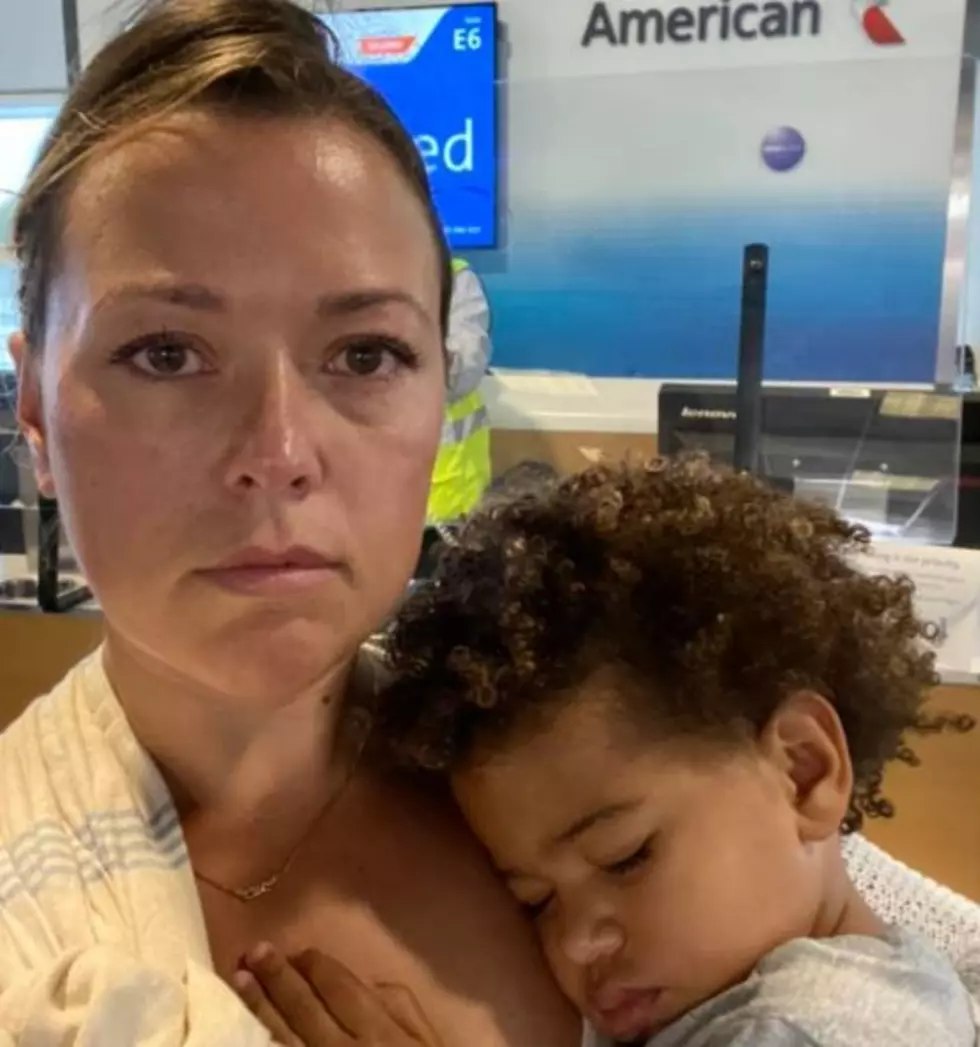 Portsmouth, NH, Mama Gets Kicked off a Flight Because Her 2-Year-Old Wouldn't Keep His Mask On
Rachel Starr Davis via Facebook
Rachel Starr Davis from Portsmouth, NH, took to Facebook on September 17th to express her shock, sadness, and disgust with American Airlines. She explains that she was kicked off a flight from Charlotte, NC, because her 2-year-old son wouldn't keep his mask on.
As you do when you are the mama of a 2-year-old, you try every trick in the book to get your child to listen. Rachel begged him, bribed him, did everything she could think of to get her son to put his mask on. He screamed and cried which is a low feeling when you can't manage your child in public. I'm sure many moms can relate to that feeling.
A flight attendant reportedly came over and told Rachel that if she couldn't get her son to wear his mask they were both going to be asked to leave the aircraft. Rachel explained that this was her fourth flight with the airline that week and this was the first time this rule had been enforced so strictly.
Rachel saves the details of what happened next. It seems like she lost her cool and had some anxiety from the whole ordeal which is understandable. She said her son would have been asleep once they pushed back if the situation hadn't escalated. They made everyone deplane and then wouldn't let Rachel and her son Lyon on the flight home. Rachel and Lyon were moved to another flight later that night.
Rachel was met with unbelievable support and compassion during the days that followed. She posted a happy photo of she and Lyon on Instagram with a heartfelt caption:
Boston.com states that Rachel has been contacted by American Airlines since and she has demanded an apology for how she was treated. No word yet if her request was met.