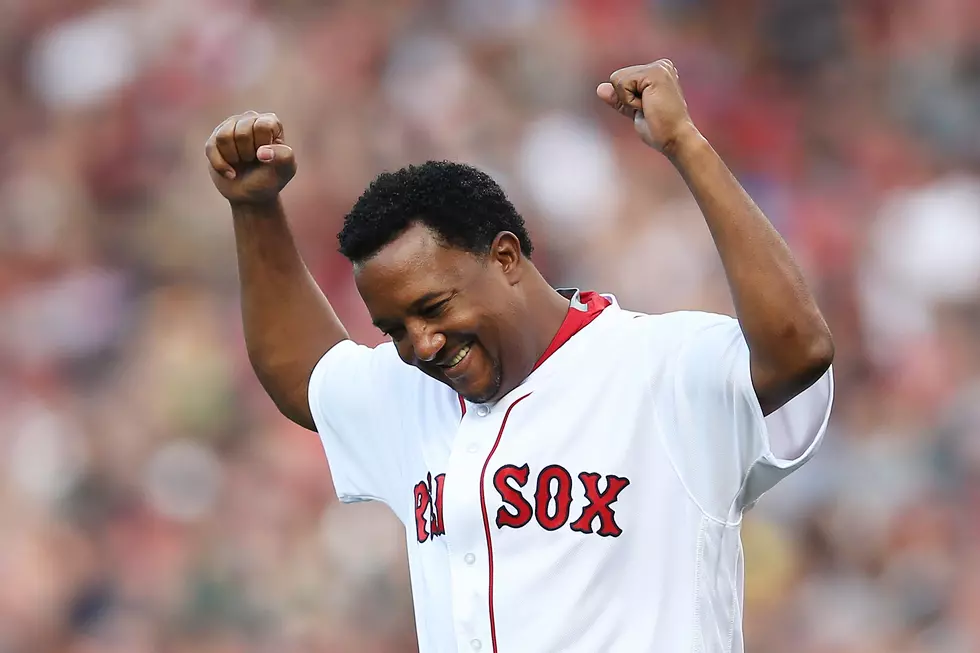 Red Sox Great Pedro Martinez Coming To Portsmouth
Getty Images
Between spring training, and the signing of JD Martinez, New Hampshire is catching Red Sox fever again. Now, there's another reason for fans to be excited. Boston Red Sox Hall of Fame ace Pedro Martinez will visit the Granite State!
Pedro will be the guest speaker at the annual Seacoast Sports All-Star Sports Awards, which will be at the Portsmouth Music Hall June 21st. In inaugural event featured New England Patriots receiver  Danny Amendola last year. The Sox ace, who helped the Red Sox claim their first World Series in is an 8 time MLB All-Star. His .687 winning percentage trails only Hall of Famer Whitey Ford's .690 winning percentage among modern-era pitchers with at least 150 victories.
According to Seacoast Online, the event will be held from 6 to 9 p.m. at The Music Hall, which is located at 28 Chestnut Street. Player of the Year awards for 25 high school sports will be presented. Coach of the Year, Male Athlete of the Year, Female Athlete of the Year and Team of the Year will also be announced along with some specialty awards, presentations and videos.
I remember Pedro in his prime, and there was none better. Thinking about him being the old guy had me nostalgic, and gut checked.