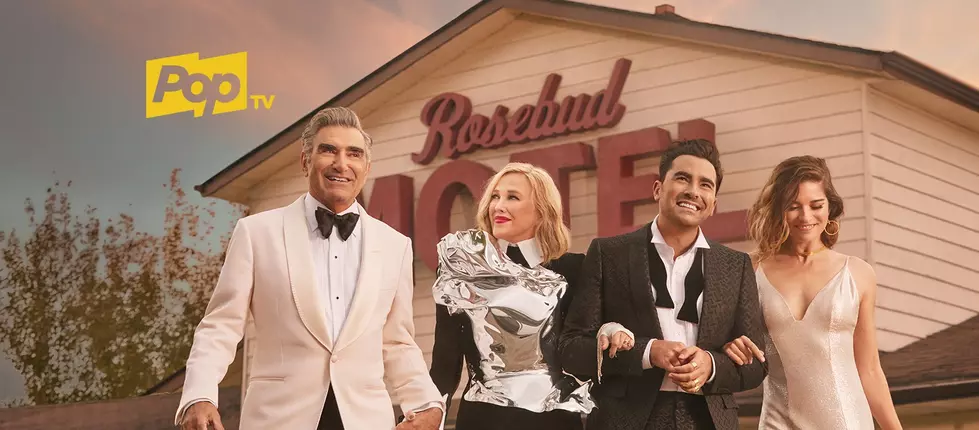 Schitt's Creek Is Coming To Boston
courtesy: facebook
Between coronavirus, politics, tornadoes ripping through Nashville, sometimes we all need a break.  When I want to just chill and take a mental vacation, there's nothing better than putting on my favorite sweats, grabbing a great snack and binge watching a great show.
Schitt's Creek is definitely one of my all time favorites.  If you haven't seen it yet, be prepared to laugh….a lot.  It's a show about a wealthy family that loses everything and has to move to a place called "Schitt's Creek".   Variety calls it one of the best shows on tv.
The only problem? It's ending it's run after six seasons.   So, while I've watched reruns endlessly and plan to continue to do that, there is one final way to say goodbye.
The show is doing a farewell tour and yes, they are coming to New England!  According to The Boston Herald, the critically acclaimed show will be bringing the gang to the Wang Theatre for an "interactive evening, giving fans an insider's look into the making of the series."
The Herald reports that fans will have a chance to engage with the actors and see behind-the-scenes and never seen before footage.
And yes, the gang is all coming.  David, Alexis, Moira, Johnny…even Stevie will all be on hand.  You can catch the farewell tour at Mohegan Sun on July 8th or July 10th at Boch Center Wang Theater and tickets are on sale now.