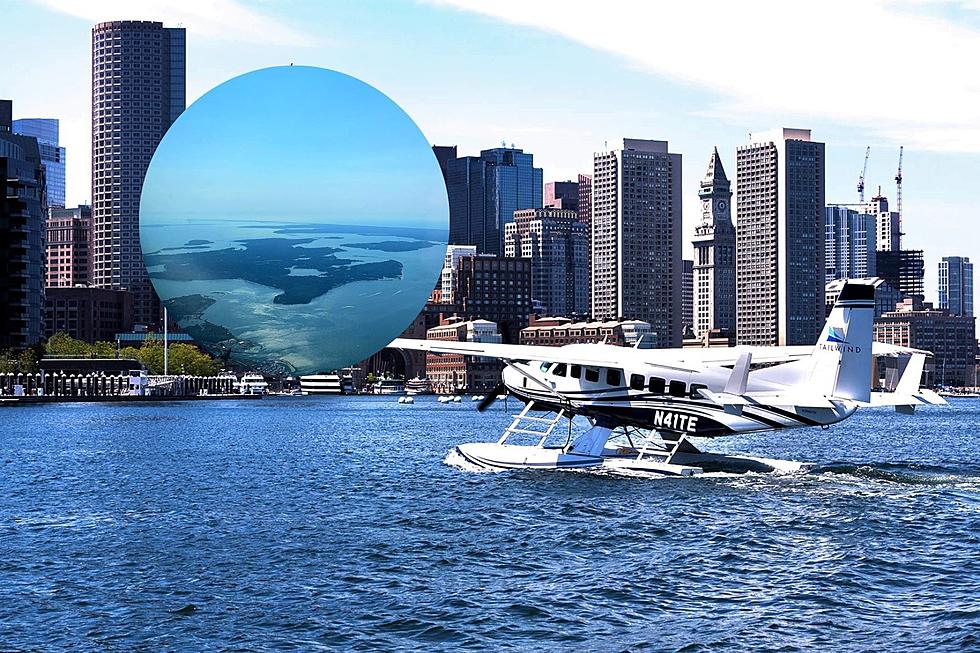 Cool Seaplanes in Boston Make for Fun, Stress-Free Travel Around New England
Tailwind Air Facebook/Canva
When I think of seaplanes taking off and landing, I think of off the beaten path islands where seclusion and privacy reign along stunning, sandy beaches, and lukewarm, crystal clear waters.
Oh, and Tattoo from Fantasy Island, of course.
Now, you and I can add Boston to Provincetown and New York.  These planes seat up to 8 people, and also fly to and from Plymouth, Bridgeport, Connecticut, East Hampton in the posh Hamptons, Montauk on the very end of Long Island, and Shelter Island in New York.
Welcome, Tailwind Air.
I'm kind of obsessed over this right now, because even if you don't have to fly anywhere or can't drop the big bucks to do it, watching them take off and land between the Boston Harbor cruises, sail boats, and yachts that pepper our spring, summer, and fall landscape in Boston is so cool.
But seriously, imagine the views once you're up in the air, since seaplanes fly slower and lower.
The Instagram-worthy photos of perfect aerial city shots and coastline may just make the few hundred dollar round trip worth it, even if you don't have any reason to take the flight other than great scenery.
Tailwind Air had a brief three-month run last August-November 2021, flying from Boston's Fan Pier Marina to New York City.  It was successful, and is in full flight mode through November.  They've actually been in New York since 2014, and are thrilled that expanding to Boston full-time is here.
The plan was always to bring them to Boston, but the pandemic slowed things down a bit.  And Boston is a perfect addition, because speed is what's behind this fun way to fly, according to Tailwind CEO, Alan Ram.
You get from downtown Boston to downtown New York in under two hours, just 75 minutes in the air, and that's literally half the travel time of a 4 hour train trip or 3 1/2 to 4 hour regular plane trip that includes airport time.
According to the Tailwind website, check-in is just 10 minutes prior to takeoff.  Plus, there's  an air-conditioned lounge where you can wait, so you're not just slumming it on the docks with your bags.
Love it!
Here's more information and some videos about Tailwind Air.
These Are 10 of the Best Vegetarian Restaurants in New Hampshire
The Interior of This Mount Desert Home for Sale in Maine Belongs on a Mega Yacht