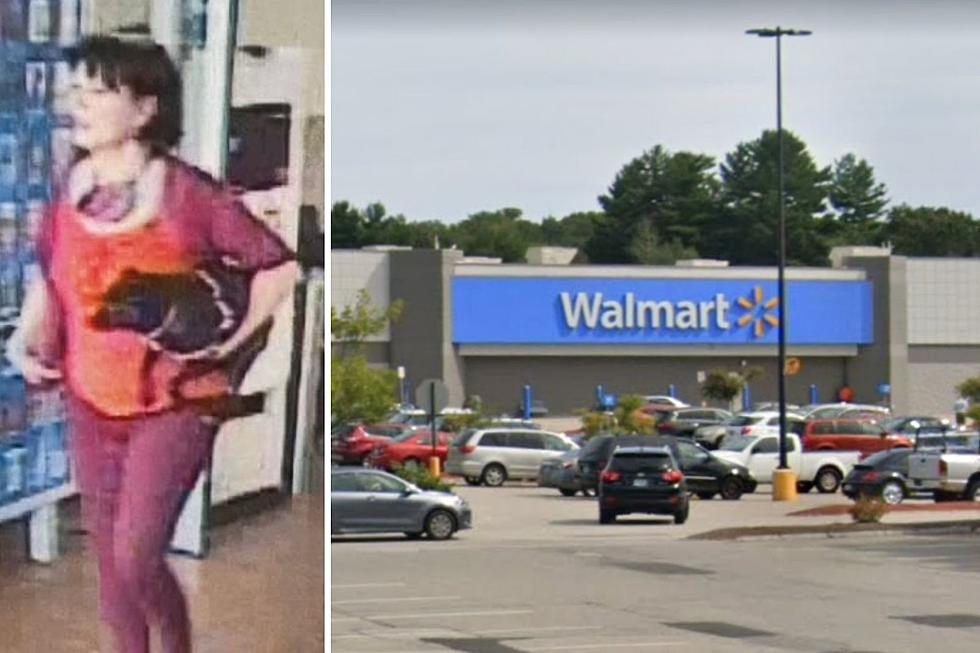 Service Dog Stolen from Shopper at Somersworth, NH Walmart
Surveillance footage of service dog being stolen at Walmart in Somersworth (Somerswoth Police), Somersworth Walmart store (Google Street View)
Who stole Emmy Lou from the Walmart in Somerworth?
Somersworth Police released a screen shot of surveillance showing an individual walking out of the store with the mini pincher/terrier mix under their arm Wednesday afternoon around 3:30 p.m.
The dog is 9-years-old and dark brown with a white chest and black hair on her head, that looks like a mohawk, a pink collar and pink harness, according to police. The dog is described as having white around the mouth and eyes due to her age.
According to Granite State Dog Recovery Emmy Lou needs medication and a special diet. The group described her as "friendly but shy" and advised not to chase her if spotted.
Police asked anyone with any information about this incident to (603)692-3131 and reference case number 21-2165​-OF.
Contact reporter Dan Alexander at Dan.Alexander@townsquaremedia.com or via Twitter @DanAlexanderNH
UPDATED 2021 Halloween Trick or Treat Times on the Seacoast
Here's the official time and dates for trick or treat on the Seacoast for Halloween 2021 listed alphabetically by town. All times are subject to change without notice due to weather and other factors. We'll add to the list as we learn of more dates.