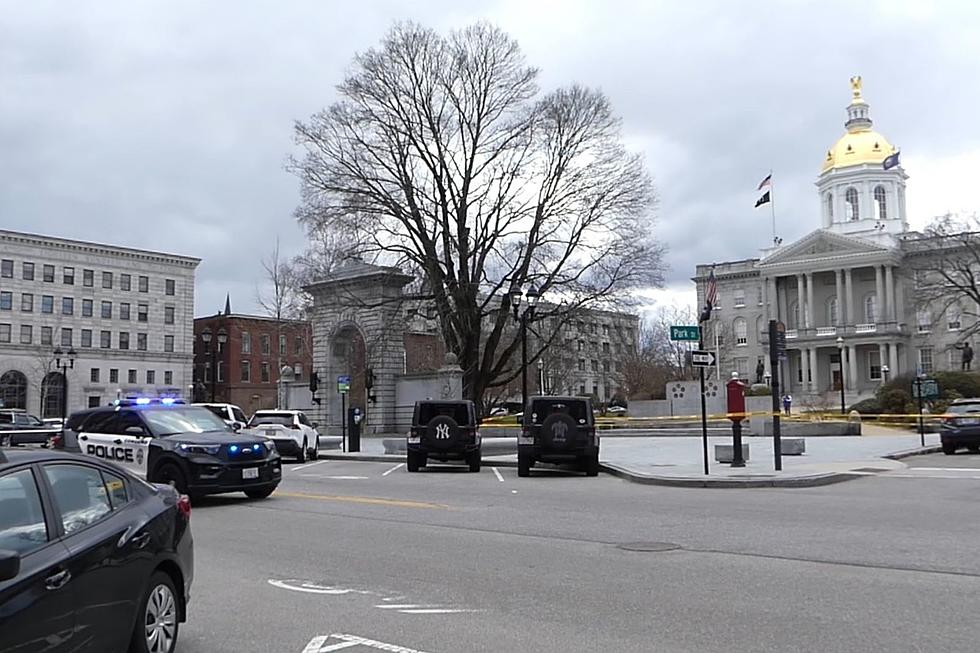 Shot Fired Outside NH State House During Fight
Area around the State House after a fight 4/10/22 (NEWS 603 via Facebook)
Concord Police say a firearm was fired during a fight on the streets outside the New Hampshire State House on Sunday afternoon.
All those involved in the altercation first reported in the area of Park Street at N. Main Street around 1:25 p.m. were "somewhat familiar with each other," according to police, who said it was not a random incident.
Patch of Concord reported that the fight involved motorcycles and members of the Knights of Sin Motorcycle Club. Witnesses told Patch that several shots were heard fired.
Yellow police tape was put up around the State House with several police cars parked outside, according to video posted by NEWS 603.
Police said there is no danger to the public and that Main Street was open to traffic as usual on Sunday night. No charges have been filed in connection with the fight.
Police asked anyone with information about this incident to contact them at 603- 225-8600.
Contact reporter Dan Alexander at Dan.Alexander@townsquaremedia.com or via Twitter @DanAlexanderNH
20 Things to Know Before You Go to Bank of New Hampshire Pavilion
Concert Season at Bank Of New Hampshire Pavilion: Here are 20 Things To Know Before You Go.