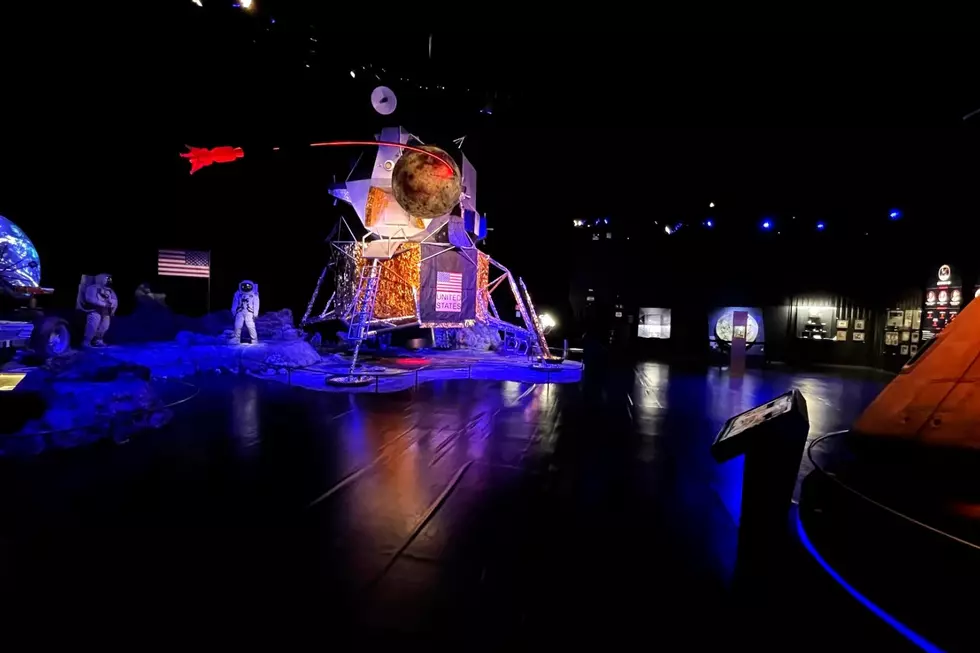 Take a NASA Space Adventure in Boston, Massachusetts
Space Adventure via Facebook
Let the journey begin in a most immersive, interactive way that may very easily be the closest most of us ever get to space.
Welcome to the Space Adventure described as must-see, family-friendly fun. You'll get to wind around and celebrate space and the moon landing with more than 300 authentic, original items supplied by NASA itself.  This 35,000 square-foot immersive exhibit may be one of the most unique experiences, because according to Space Adventure, it's like you're traveling to and around the moon.
Boston Magazine says this traveling exhibit's stop in the Chelsea neighborhood of Boston includes a Lunar Rover, an Apollo mission control center with the actual computers, an immersive room where you can literally simulate a departure to the moon, as well as other sensory areas and experiences.
Space Adventure says Boston is the very first stop in the United States, and you have until February 26 to immerse yourself, literally, into this space adventure.  The entire adventure is anywhere from an hour to 90 minutes.  You can absolutely take photos of everything, according to Space Adventure, and fill up your Instagram feed with photos that make it look like you're in space.
I mean, how incredible to be this up close and personal with 300+ original objects that traveled to the Moon on that very first mission, and then some?  Oh, and unlike some space-oriented journeys at amusement parks, all ages are welcome to immerse themselves in every aspect of Space Adventure, according to its website.
Click here to grab those tickets.
LOOK: 25 fascinating vintage photos of the first Winter Olympic Games
The first-ever Winter Olympics were held in Chamonix, France, showcasing a variety of sports and athletes.
Stacker
assembled a collection of photos from those first Games.
25 richest people in America and how they did it