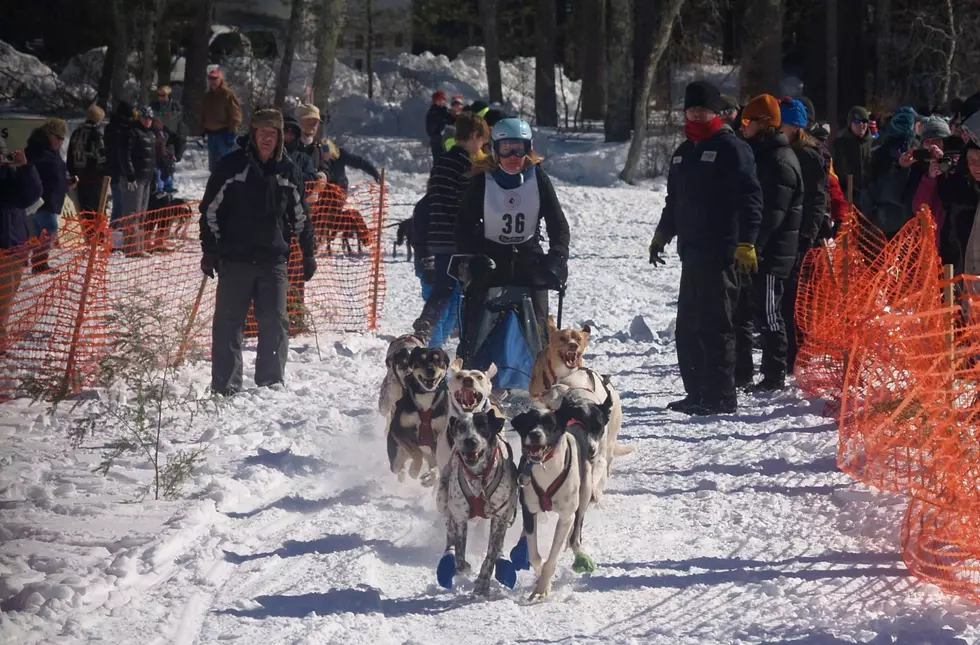 Tamworth Sled Dog Race On The Skids Thanks To Warm Weather
The Conway Daily Sun Facebook page
What in the world is going on? It's February 20...and the weather forecast for tomorrow calls for temperatures around 70. Hey, I'm not complaining. But it's just weird. And don't get used to shorts and flip-flop weather just yet. The mercury drops by about 30 degrees the next day.
While a lot of us welcome warmer temperatures, not everyone is celebrating. According to a report by WMUR, the Tamworth Sled Dog Race that was scheduled for this weekend has been canceled...all because it will be too warm.
WMUR also says the warmer weather is impacting other winter activities, like ice fishing. They say some fishermen have already pulled their ice shacks off the lakes because of thinning ice.