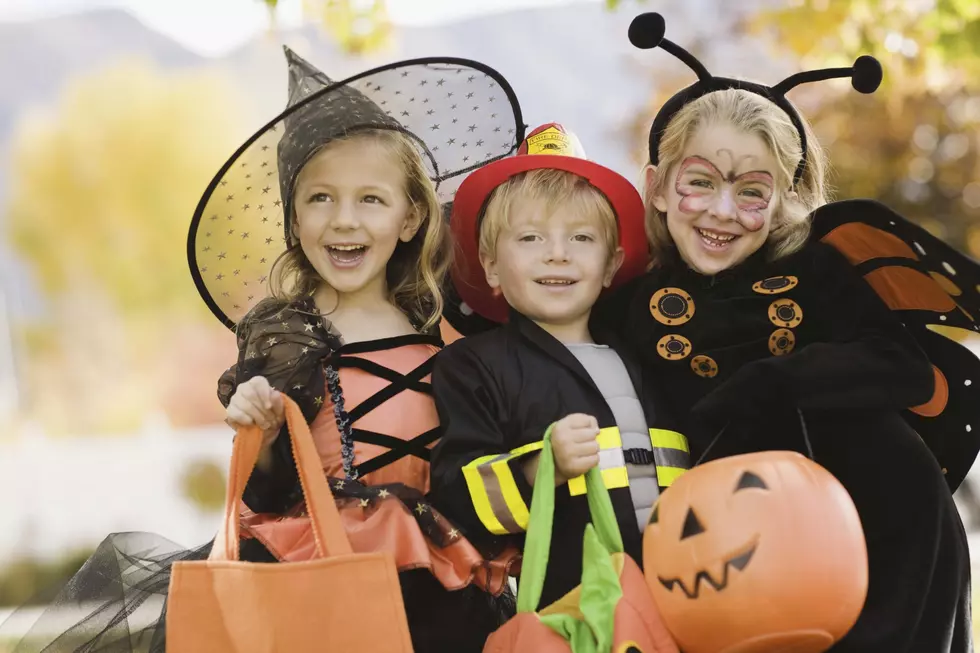 Trick or Treating Will Go On, but Follow the Safety Tips
Jupiterimages
Trick or Treating is handled on the local level in New Hampshire so there are no state mandates against it, but it would be smart to follow the tips and reminders issued by Gov. Chris Sununu according to reporting from WMUR.com.   This is my wife's favorite holiday and she will most likely be wearing her Harry Potter robes watching the movies to celebrate rather than attending the Portsmouth Halloween parade, which was canceled this year, that she has really been looking forward to.  I know we are all disappointed a bit this year, especially since Halloween falls on a Saturday and a full moon.
The tips put out by NH include the usual Trick or Treating safety tips we should follow every year like being careful when driving as those little ones in costume can dart out in front of your car quickly.  And of course, making sure you have a grown-up with you when you go out but this year there are a few more safety precautions the Governor would like you to follow.  Things like stay home if you don't feel well.  If you are passing out treats, consider wearing a mask to cover your nose and mouth before handing out treats to the little goblins and ghouls.
Avoid parties and large gatherings.  Bring along a bottle of hand sanitizer just to be safe and use it frequently.  According to WMUR.com, Gov. Sununu said, "Trick-or-treating is something that is 100% optional, for both kids and adults and if folks don't feel safe, they don't feel comfortable, then they definitely should not partake in either trick-or-treating or providing candy."  I really miss eating all my kids trick-or-treat candy.  I'm going to buy a bag just to celebrate it quietly.
Celebs Share Their Personal Paranormal Stories