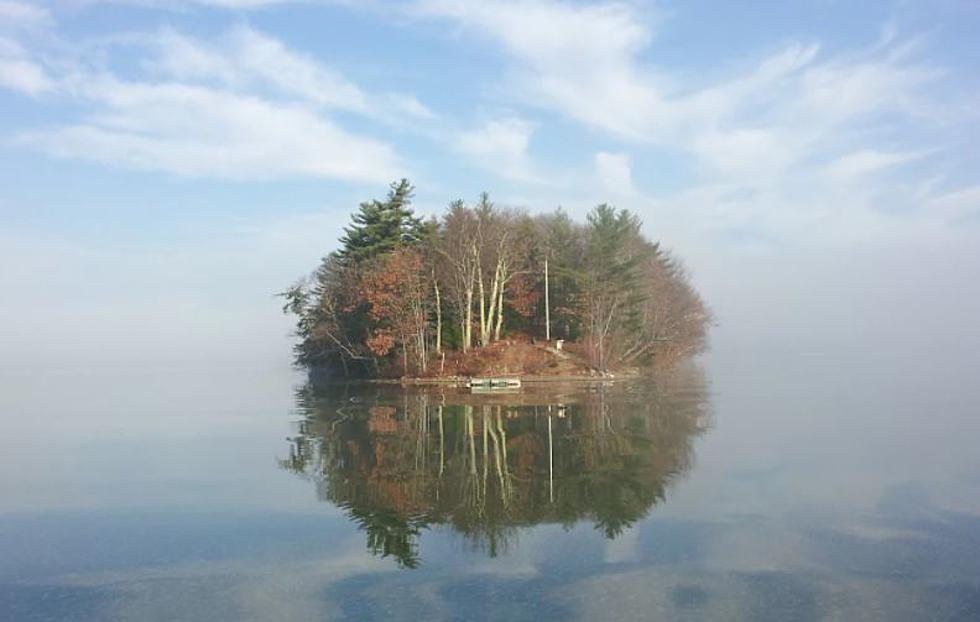 Want to Get Away? Rent This Treehouse on a Maine Island for Some Private Relaxation
Airbnb
So, you and your special someone really need to get away.  Not to a busy beach, or an amusement park, or Boston...  You want to go somewhere quiet where you can just relax and enjoy each other's company.
Well, if you really want to get away from it all, this could be the perfect rental for you.
There is an off the grid treehouse for rent on an island in the middle of Monmouth's Annabessacook Lake.
According to the Airbnb listing, the 900 square foot octagonal yurt is built around a living Red Oak Tree.  The place has a main floor with dining space, living space, hammocks, and cathedral ceilings.  While there is no power on the island, the kitchen is well equipped.  You can make basically any meal you could ever imagine.  Inside the treehouse there is a compost toilet and a sink.
A short distance away, there is a building that contains an additional toilet and a propane heated shower.
There's a dock for your boat (it is an island, after all) and there are over a mile of hiking trails around the island.
Stay In A Treehouse In The Middle Of Annabessacook Lake
If you're looking for a unique way to REALLY get away from it all, you can rent this off the grid treehouse. What could be even cooler than staying in a treehouse? How about staying in a treehouse on a semi-private island in the middle of a lake? While the rates probably vary depending on the time of year, it rents for about $250 per night. Take a look at the pics and get more details on
Airbnb
The listing says:
The Oaktagon Tree House on 1 Big Sustainable Island is an octagonal home that gets its name from the living Red Oak tree that grows through the middle of the home. It's a great place to enjoy a family vacation, host a gathering, or just unplug from hustle and bustle. Step inside and you will be awestruck by the sweet pine panel aroma and the incredible lake view that is a Maine tradition.
Get more details HERE