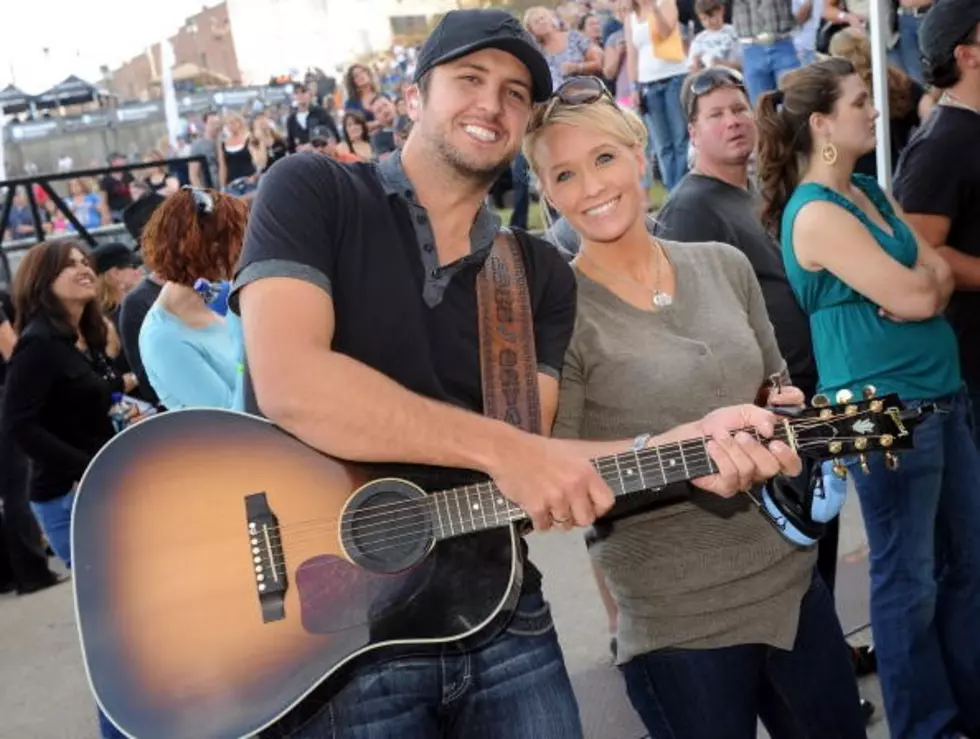 Watch Luke Bryan And His Wife Celebrate The 12 Days Of Pranksmas
Getty Images
Luke Bryan and his wife, Caroline, are "relationship goals," as the kids like to say. They have a fun, playful relationship that all of us strive for.
If you'll recall last Christmas, Luke gave his wife two baby kangaroos for Brett's Barn, a petting zoo started in memory of  her niece who passed away when she was just a baby. There were a few complaints about the baby 'roos, but a recent report says they're doing just great.
This year, Luke and Caroline have upped their game. The duo are participating in what Luke is calling the 12 Days of Pranksmas. And Caroline has been posting videos on Instagram.
One of my favorites is when Luke is talking on the phone and she sneaks up and blasts an air horn. (Just follow the arrow past the Elf on a Shelf pic)
Well Luke didn't take that sitting down. He struck back by surprising Caroline with his cheesy new mustache. (Again follow the arrows for multiple videos)
The pranks continues when she did this...
But Luke may have got the last laugh with this prank. It was so bad he got a swat on the butt. (And yes, follow the arrows to see the video)
I love the 12 Days of Pranksmas so much. I wish I had known this was a thing because I would have totally done this. Oh well...now I have plenty of time to get ready for NEXT year.