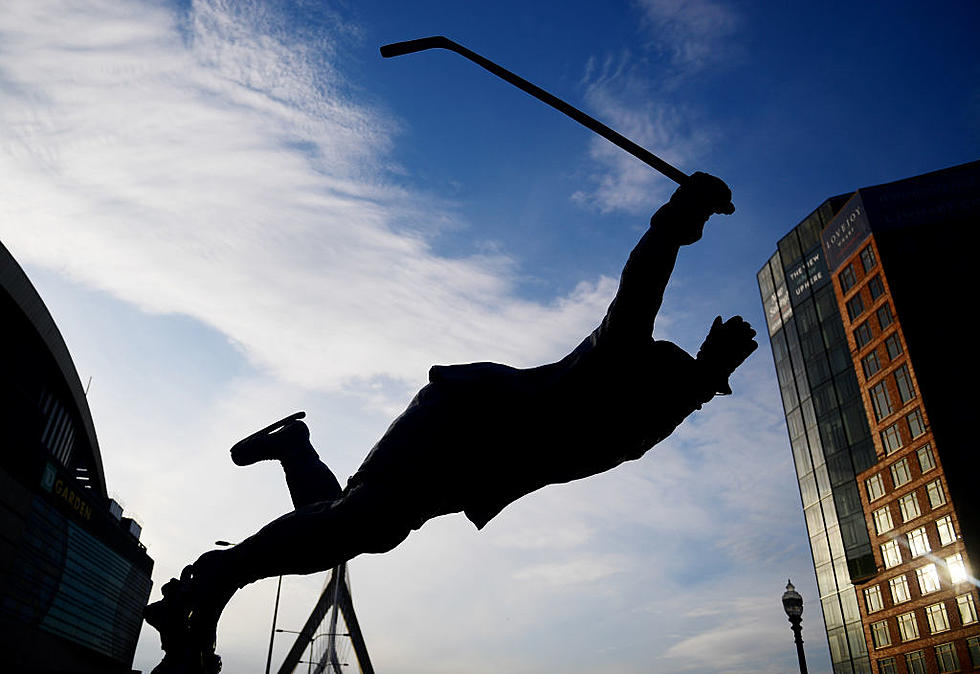 Which of These 16 New Hampshire Icons Should Get Their Own Statue?
Getty Images
You know the Bobby Orr statue outside of the TD Garden in Boston?
Obviously, yes.
Everyone remembers the famous goal that took place on March 10, 1970. Orr was parallel to the ice, flying through the air after scoring the overtime winner, which gave the Boston Bruins their first Stanley Cup win in 29 years.
Even if you were not alive, you know Bobby Orr, the goal, and the statue.
Recently, the Nashville Predators unveiled a similar statue, with the same concept, for their goalie Pekka Rinne.
There were a lot of mixed reviews about the statue, however.
Rinne was a good goalie, but STATUE-WORTHY?! I don't think so.
In order to be statue-worthy, you have to be the biggest and best. Statues are more than Hall of Fame status.
Statues mean you did something enormous for the team, sport, or even state.
It got me thinking. Who is deserving of a statue in New Hampshire?
Certainly, there are some athletes from New Hampshire who have set records, paved the way, and shaped history. Take for example, Bode Miller – the most successful male American alpine ski racer of all time.
But it's not just sports.
What about actor Adam Sandler, a Manchester native and wildly famous?
There are a few stipulations with statutes.
One – Everyone from the state has to be able to recognize the individual. With no question, everyone from the state should be able to point out that statue and say, "Oh that's xxx, we have a statue of them in New Hampshire because they..."
Two – If they are older, perhaps less recognizable, they need to have seriously impacted New Hampshire in a BIG way.
Below are the candidates who are deserving of a statue in New Hampshire's capital.
Who Should Have a Statue in New Hampshire?
Below are the candidates for most deserving of a statue, perhaps in the capital, Concord, New Hampshire.
What 22 Things From New Hampshire Would Out-of-Staters Recognize?