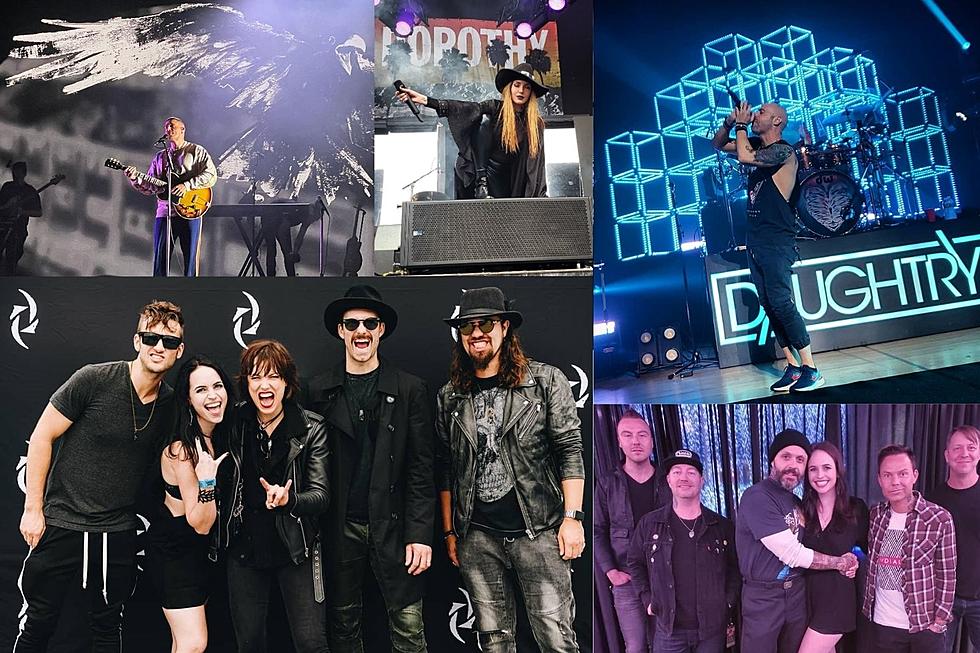 10 Tips for Going to a Concert Alone and Having the Time of Your Life
Brittany Rose
There's nothing better than singing your favorite songs along with your favorite artist/band. And nothing beats the energy of being surrounded by people who share the same love for said artist/band. That's why I love concerts and go whenever possible. This means sometimes, I'm flying solo.
My first solo adventure was almost 12 years ago, at the venue formerly known as The Cumberland County Civic Center. I acquired a ticket off eBay to see Cavo, Lifehouse, and Daughtry. I was honestly pretty nervous about it but the FOMO (fear of missing out, as the kids say) was worse. Since then, I've been to a ton of shows all by myself.
Look at that 20-year-old cherub. She is LIVING.
Honestly, I have made some incredible memories that way.
The best was for Shinedown at Rock Row in Westbrook in 2019. Long story short, I purchased a weird tier of VIP. I got early entry (details on that below) but this VIP package didn't include a meet and greet. (I was still within a budget, ya know.) Well, I just so happened to hear a mother/adult daughter talking to a staff member about the very package I bought so I bounced on over to join in on the conversation. Long story short the worker didn't seem to know what we were talking about for the longest time but eventually, we made it in and the 3 of us decided to stick together.
Of course, halfway through Badflower, the weather turned sour and they evacuated us.
It was heartbreaking since we were on the rail but it was what it was. My car was on the opposite side of the lot but thankfully another woman, a relative stranger said we could hop in her car! So there we all were. Having not known each other before that night just chilling in the car. We then realized that the venue allowed those who didn't have a car to stay in the venue, and they, of course, went to the front. We could tell the weather was improving and were determined to return to the rail as we had essentially paid for that access. We teamed up and made a chain of sorts. We couldn't get all the way but we were pretty darn close.
We became Facebook friends after that and of course, the pandemic hit. But then Shinedown returned this past Monday and we were reunited.
It was like karma. We all made it front and center to the rail. It totally made up for the craziness of three years ago.
Had I gone with a crew of my own, that fun memory wouldn't exist.
There's definitely a way to be smart about solo concert-going, however. Here's what I've learned:
10 Tips for Going to a Concert Alone and Having the Time of Your Life
The 5 Maine Restaurants Featured on Diners Drive-ins and Dives Plus 5 More That Should Be on The Show