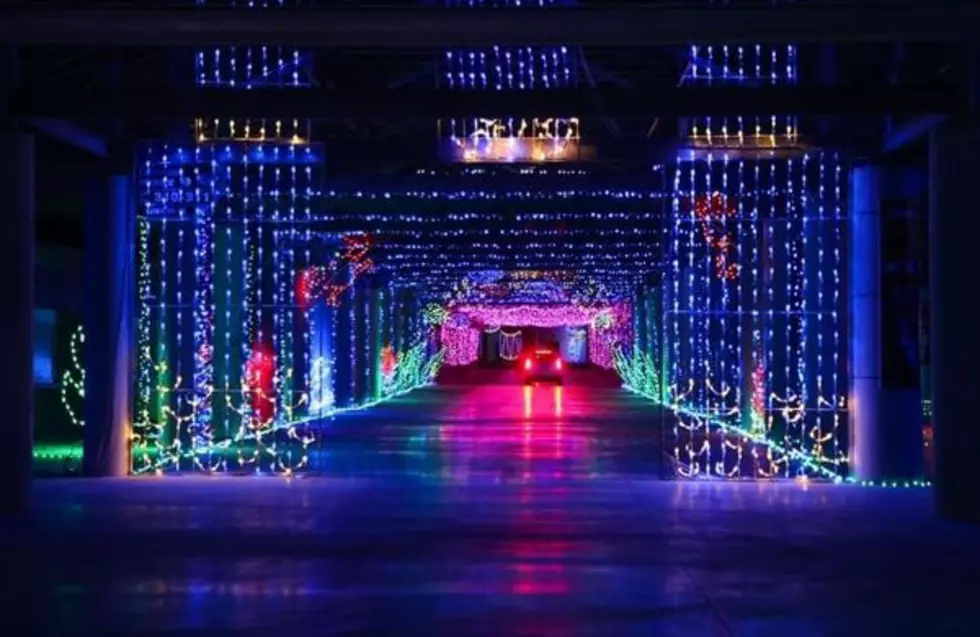 10th Annual 'Gift of Lights' Opens in Loudon for a Drive-Through Holiday Show of 3.5 Million Lights
Picture from NH Motor Speedway fb
If you have not attended the "Gift of Lights" holiday show at the New Hampshire Motor Speedway in Loudon, this is the year to go.
According to reporting from 7NewsBoston, the drive-through light display features around 3.5 million lights and new scenes to check out such as the Three Little Pigs, Mother Goose, Deer Beach Vacation and so much more.
It's the perfect social distancing Christmas activity.
This year's light show also features a drive through the 12 Days of Christmas scene, according to the news station.
The Gift of Lights is open from November 26 to January 3.
It takes a ton of hard work to pull off this spectacular light show, and this year is the perfect year to attend since it can all be enjoyed from the comfort of inside your car with your family.  Sadly, Santa is in isolation at the North Pole to keep himself, Ms. Claus and the elves safe from COVID-19 and will not be in attendance this year.
The gift shop that is in the Main Office will also be closed sadly, the news station reported.
But hey, there are tons of lights and plenty to see.  If you are interested in attending this year, you can purchase tickets online at nhms.com and admission is only $25 per car or bus up to 15 people.
The best part is knowing that a portion of your ticket cost goes to the Speedway Children's Charities New Hampshire Chapter, so you get to enjoy a magical holiday experience and give to charity.  It's a win/win/win.
Social distancing, enjoying some spectacular holiday light displays, and giving to charity.
LOOK: See what Christmas was like the year you were born