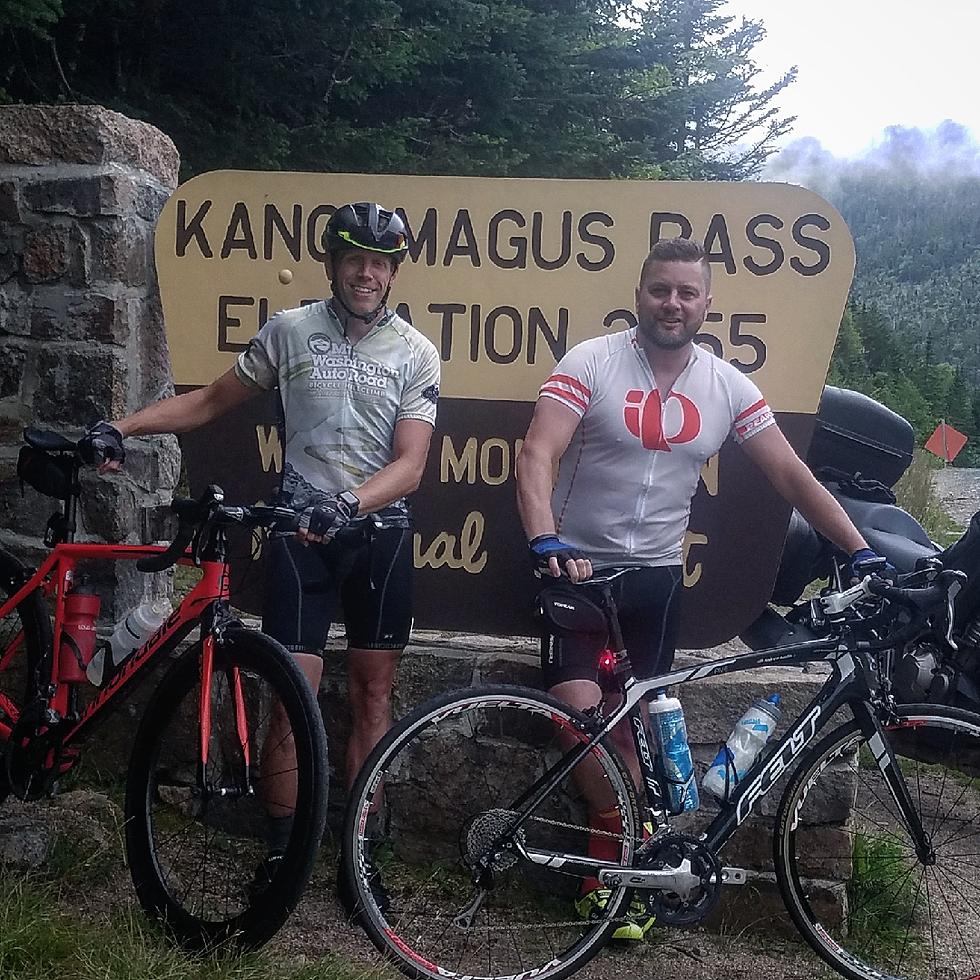 5 Hot Takes From Cycling The Kancamagus Highway
Credit: Andy Austin
It's one of the most picturesque roads in New Hampshire, just don't expect to see much of it on the way down.
Saturday, I crossed another 2018 goal off the list. Cycling the Kancamagus highway has been on the radar for a while, dating back to my teens. Whatever the reason, be it geographical, injury, or plain laziness, it just never happened. Despite running out of gas on the way there, which is another story for a different day, Saturday turned out to be Kanc Climb Day.
5. The Illusion of Climbing. - Taking off from the Conway side of 112, the first 16-17 miles feature around 1,000 feet of climbing. The grade is so gradual, you just don't feel it, but you're getting there.
4. Hydrate Hydrate Hydrate - This is basic. Keep in mind, unlike most routes, it's not like you can simply pop into a convenience store for a quick water or sports drink. I drained both 24oz bottles before the summit, and had pre hydrated plenty.
3. Seize The Day - While most of the road is in decent shape, it looks like they'll be paving part of 112 very soon. You don't want your bike trip down to be on grooved pavement, and neither do vehicles around you.
2. A Bark Worse Than It's Bite - Like wading waist deep in a body of water for 20 minutes, diving in doesn't turn out to be the body shock you imagined. The climb wasn't that bad. Even with gearing issues, where I had to do the entire climb seated, it wasn't the substantial feat that lived in my mind.
1. Rush Hour - Descending is a different challenge altogether. With MPH hovering in the low 40's during the main descent, be super aware of surroundings, and don't expect to look around much. Selfies are a hard no.
Ed note: 2018 goal: 5,000 miles