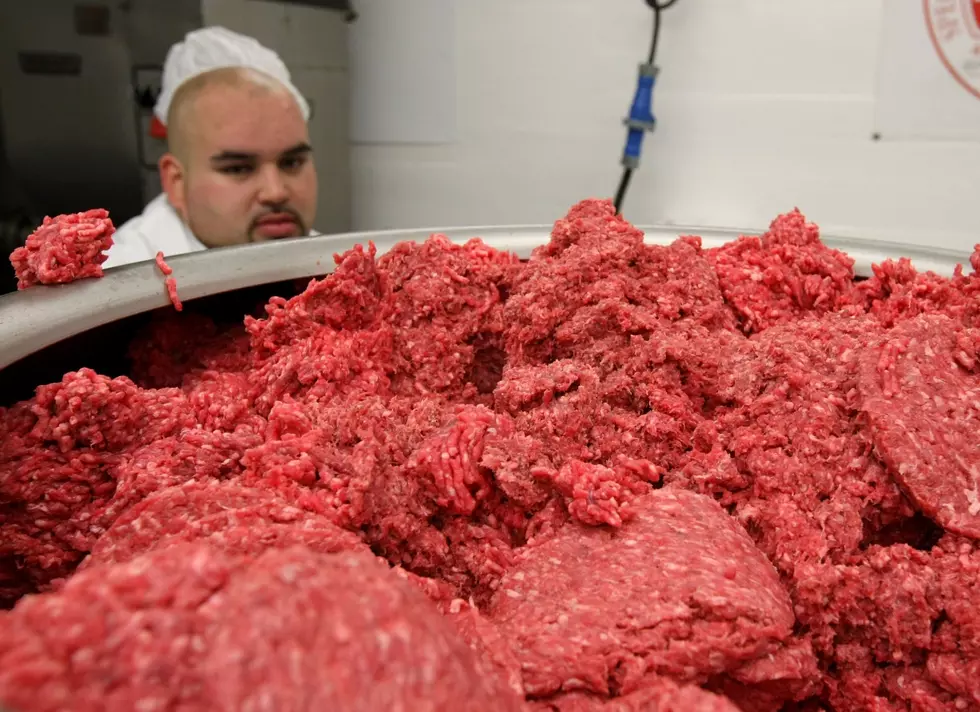 6.5 Millions Pounds Of Ground Beef Has Just Been Recalled
Justin Sullivan/Getty Images
The ground beef in question was processed at a plant in Arizona. But it was distributed nationwide.
According to WCVB News 5 in Boston, the meat was packaged by JBS Tolleson Inc. between July 26, 2018 and  September 7, 2018. The recalled beef have the  establishment number "EST. 267" inside the USDA mark of inspection.
The report by WCVB says 57 people from 16 states have become ill because of the contaminated ground beef.