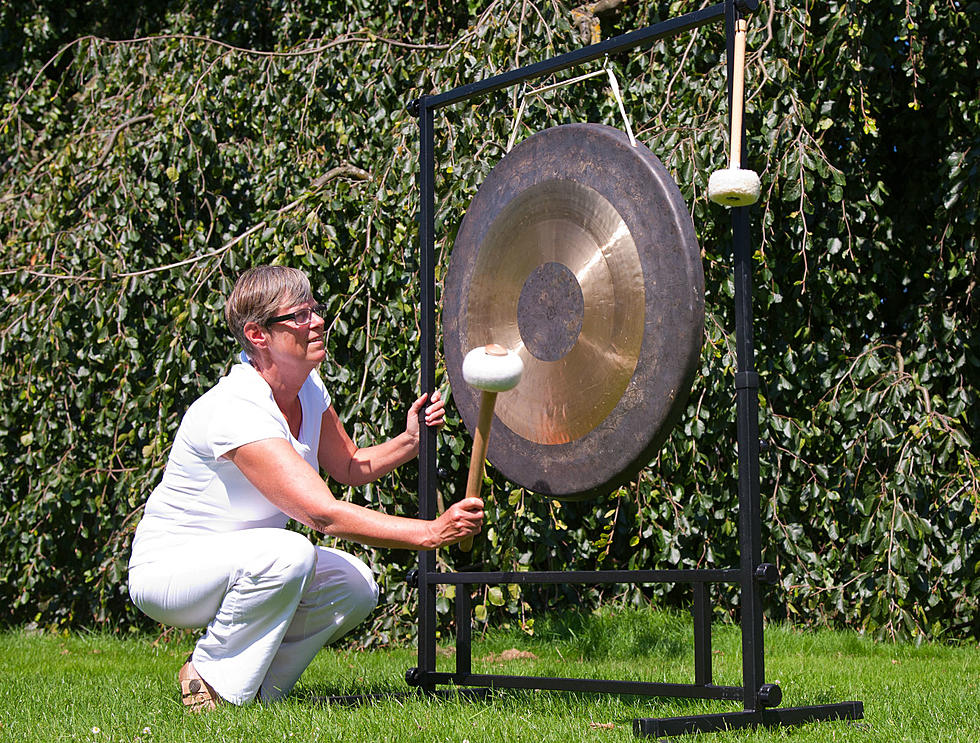 A Cutting-Edge Fitness Craze Hits NH and I Need to Try it ASAP
Credit I stock
Listen, I'll be honest with you. It's been a long-time since I've kept up-to-date with fitness and work-out trends. But, I couldn't help but notice this sign the other day as I was traveling along Lafayette Road in Hampton. I was very intrigued.
I couldn't imagine what this 'gong bath' was all about. All I could think about was 'The Gong Show' from the 70's starring Chuck Barris. I knew for a fact, a 'gong bath' had nothing to do with 'Gene, Gene, the Dancing Machine or 'The Unknown Comic' (youngsters, look it up)!
So after some internet digging, I found out a gong bath has nothing to do with water. Instead, you're sort of 'bathed' in sound vibrations from gong music. From what I can gather, the technique is supposed to put your body in a state of relaxation so your spirit can heal, or reset itself. It's an hour-long journey and I'm assuming no cell phones are allowed!
In order to experience the full benefit of a gong bath, you're encouraged to lie on your back, eyes closed and just listen and let the vibration of the gong do all the work for you.
Unfortunately, the gong bath session that got me so curious has come and gone at The Fitness Cube in Hampton. But, if they ever schedule another one, I'm hoping I can join in because I really want to experience this class.