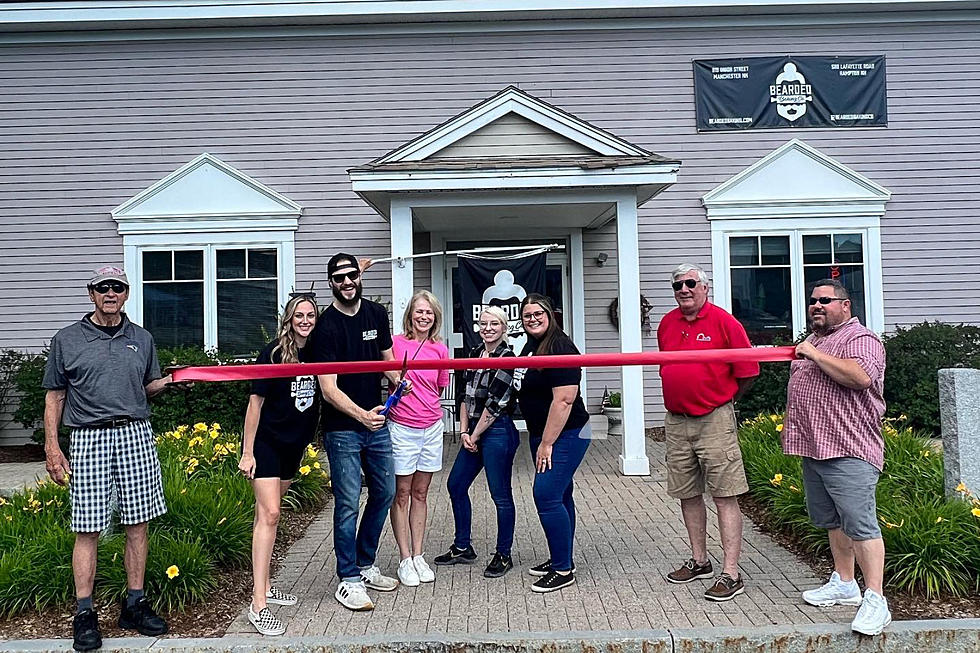 Bearded Bakery Co: Family-Owned Bakery Expanded to Hampton, New Hampshire
Bearded Bakery Co. via Facebook
New Hampshire boasts so many delightful bakeries, but there's one that has completely captured many hearts.
Ladies and gentle-dudes, allow me to introduce you to the Bearded Bakery Co., a culinary gem that I am obsessed with! This bakery is a true treat, and I can't wait to share all the delicious details with you!
Bearded Bakery Co recently held their grand opening at new location in Hampton, New Hampshire. The kick-off was June 25th  and they offered various activities and a wild variety of delightful bakery treats for patrons!
The renowned Big Bad NH food truck joined them to serve lunch. They celebrated starting summer in style. Speaking of style, this bakery is filled with it!
Bearded Bakery Co, known formerly as Michelle's Gourmet Pastries and Deli, is family owned, located at 819 Union St in Manchester and has now expanded to 580 Lafayette in Hampton.
They offer a variety of yummy treats including custom cakes, wedding cakes, holiday cakes, sandos, breakfast, pastries, and even delicious coffee. And that was just a little taste of what you'll get at Bearded Bakery Co.
According to their website, owner, Jon Buatti is also the executive chef and has worked for several bakeries in New Hampshire. In 2019, he was recognized for his talent in NH bride Magazine and has showcases his skills on the popular Food Network show "Holiday Baking Championship" in 2020. He is an amazing baker and wants to bring his culinary  talent to Hampton!
So head on over to their newest location and test out your sweet tooth!
What To Look Forward to Eating at The Newly Owned Front Porch Bakery
The Front Porch Bakery has a new owner! Here are a variety of all the yummy baked goods you can look forward to trying!
Calling All Bookworms: 18 of the Best Bookstores in New England