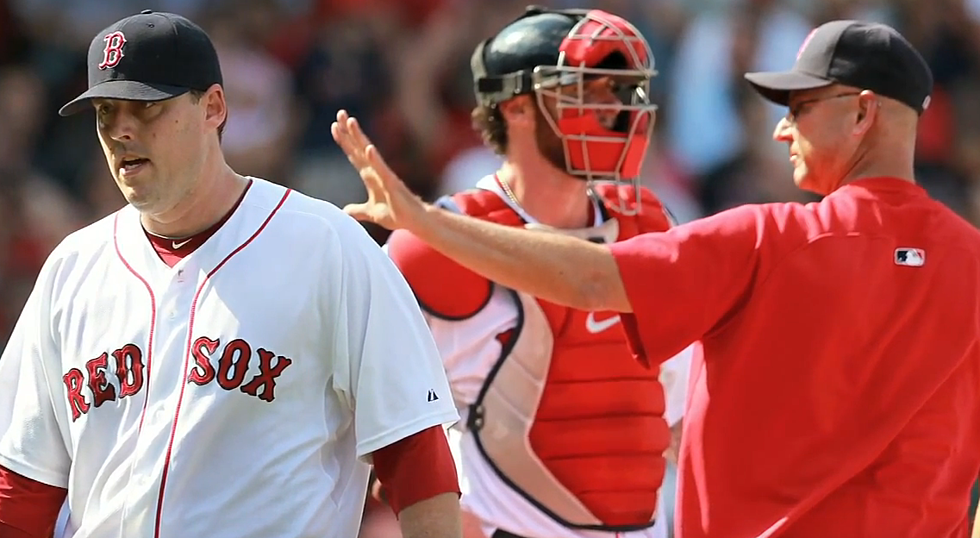 Boston Popeyes That Helped Fuel Red Sox 'Chicken & Beer' Has Closed
Credit: The Boston Globe YouTube
A key element in the Boston Red Sox meltdown of 2011 has reportedly shut their doors.
For New England's Major League Baseball team, this season was one of disappointment. The team came off a World Series season, and didn't even make the playoffs, stumbling (I mean, it wasn't baaaaad, but still) to a 84-78 record.
The team fired Dave Dombrowski. Other than that, the final month of the season was fairly drama free.
The same cannot be said for 2011.
That team torched a nine-game division lead and went 7-20 to close the season. The Boston Globe published a story which included the revelation that pitchers Josh Beckett, John Lackey, and Jon Lester, played video games, chugged beer, and devoured Popeye's in the clubhouse during games. Hence, the Chicken & Beer label was put on the team.
The chicken in question came from a Popeyes in Kenmore Square.
Fast forward to 2019, and according to Boston Magazine, there is a closed sign on the door which reportedly supplied the chicken.
Also, multiple Twitter users have pointed out the Kenmore Square location looks empty. The company did not respond to Boston Magazine's request for comment.
So it is...the end to a bizarre (chicken) footnote in Boston sports history.