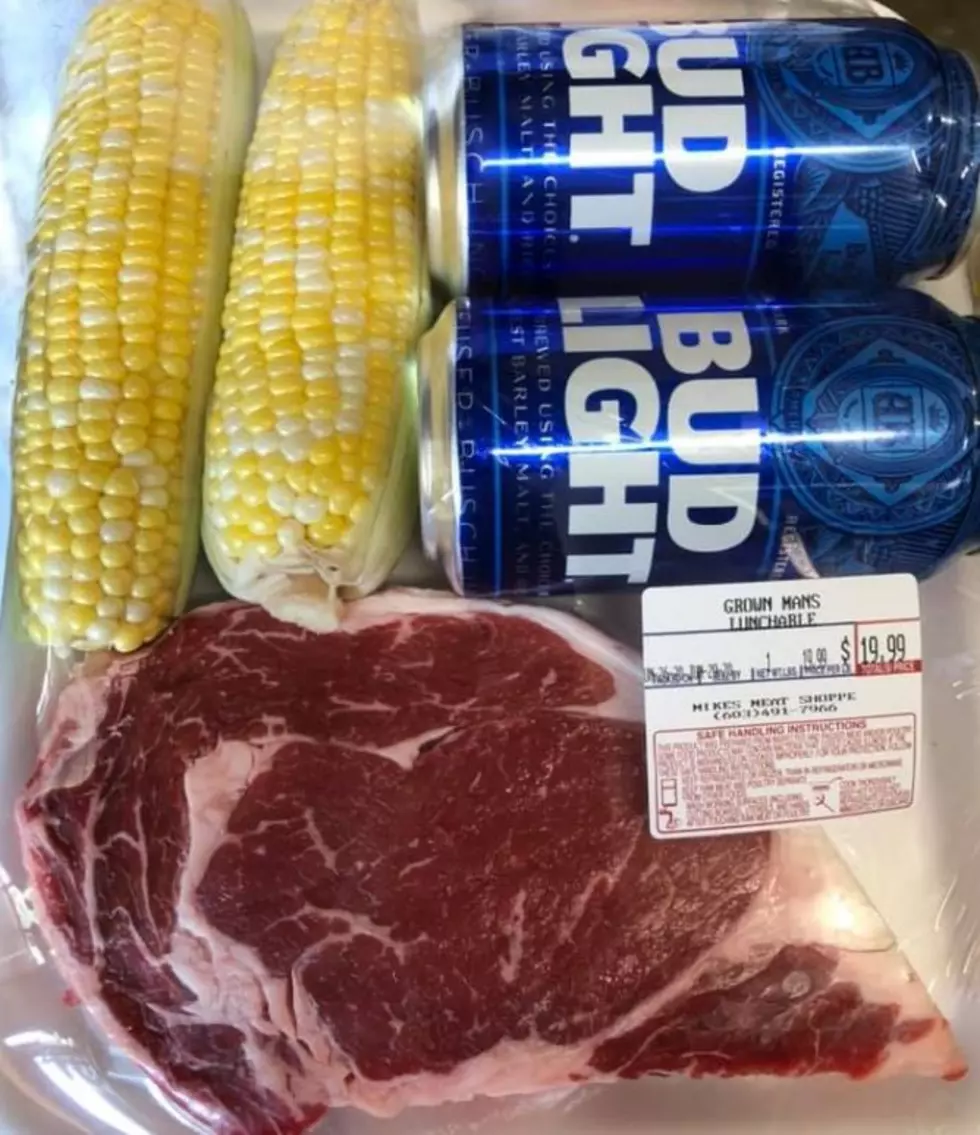 Butcher Shop in Pittsfield, NH, Sells a 'Grown Man's Lunchable'
Mike's Meat Shoppe
Mike's Meat Shoppe on Upper City Road has been serving the Pittsfield community their custom meats since 2016! Mike's is the type of business that is so ingrained in the community it makes me proud to call the Granite State home.
Remember the feeling of opening your lunch at school and seeing that your mom packed you a lunchable? Pure elation! My favorite was the nachos one because I live for that fake orange cheese whiz and sometimes it would come with a mini candy bar for dessert! Well, Mikes Meat Shoppe decided that we can't let the kids have all the fun! So they came out with something called "A Grown Man's Lunchable". If my husband could have one of these every day of his existence he would be one happy dude. The Grown Man's Lunchable includes two Bud Lights, two ears of corn, and a nice slab of steak! The logic behind the two beers is that you drink one while you grill up the steak and the other is to be enjoyed with the meal, obviously!
Not a fan of corn on the cob? How about a Grown Man's Lunchable with a potato instead?
Oh and ladies don't worry, Mike's isn't leaving us out of the fun! Check out this Grown Woman's Lunchable that includes two Twisted Teas!
And if you prefer cider? Mike's has your back! My goodness, they really have thought of everything.
Adult lunchables are available now at Mike's Meat Shoppe Friday-Sunday. Make sure you get yours for the 4th of July Weekend. Also keep an eye on their Facebook page because these adult lunchables are just getting cooler and cooler. I can't wait to see what they come out with next.
READ MORE: See how some companies are changing their businesses to combat COVID-19