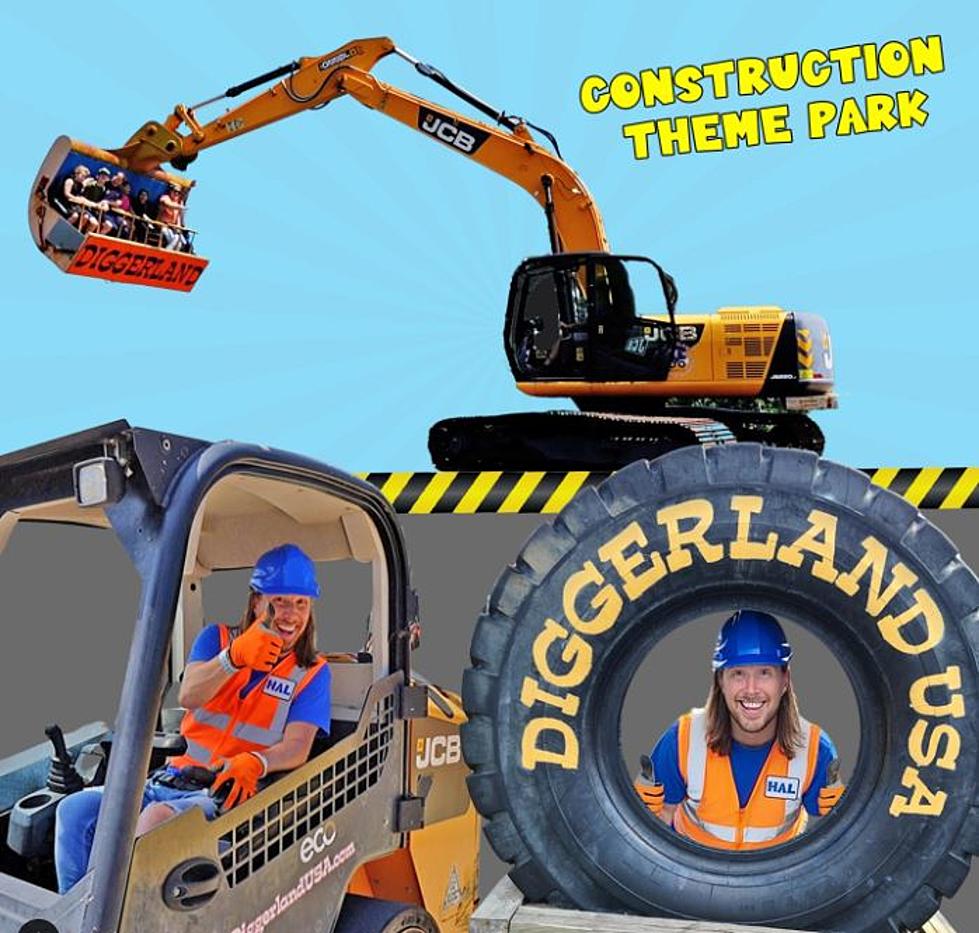 'Diggerland' Amusement Park, 5 Hours From Boston, for All Construction-Loving Kids
Diggerland USA, via Instagram
I found the coolest theme park for all of the construction kiddos out there.
Construction runs in the family. I grew up playing with excavators and dump trucks because that is what my dad did for work.
I would see him use the big tools and machines, and I would want to "be like dad."
If that situation sounds like your life, I have found the best amusement park for you and your family.
"Diggerland USA is the only construction theme & water park in the US," according to the Diggerland USA website. "Families can Drive, Ride & Operate specially engineered real machines for a safe, clean & fun time. Head over to The Water Main to Swim, Soak & Slide in our construction-themed water park. Diggerland USA offers the most amazing family-fun experience."
Yes, you and your little one can literally get behind and operate an excavator. Every six-year-old's dream.
But seriously, this is a super unique and cool amusement park. There are over 40 attractions, rides, and slides.
So, if your kid likes trucks, excavators, or fire engines, this place is PERFECT for you and your family.
It is located in West Berlin, New Jersey, about a five-hour drive from Boston. That is a lot for a day trip; however, it is super doable.
Everyone goes to Water Country, Funtown Splashtown, Canobie Lake Park, and Six Flags.
All of those are the same family amusement parks. Don't get me wrong, they are awesome, but everyone loves a theme. That is why Hersey Park in Pennsylvania is so big.
And that is why Diggerland USA is so cool; the entire place is construction-themed.
There are a ton of things to do at Diggerland USA.
After picking up shapes with a real excavator, digging holes, and more, you can cool off in the pools and slides.
Check out the water park portion of this place.
I'll tell you what, this is New Jerseys best-kept secret. If you are a blue-collar family, this might be the perfect summer day trip for you and yours!
11 Roller Coasters in Maine and New Hampshire
There are so many theme parks in Maine and New Hampshire that can bring fun for the whole family. However, if you are an adventure seeker, you may be a fan of going on roller coasters. There are roller coasters for all ages that you can enjoy.
9 Closed Maine Amusement & Water Parks
We have put together a list of now closed amusement parks and water parks. Some of these were in operation in the 1980s, 1990s, 2000s, and 2010s... Some haven't been around for over a century. ***Keep in mind that some of the information regarding when these places were open and what they offered comes from listener comments and stories passed down by people who visited (or worked at) these parks.