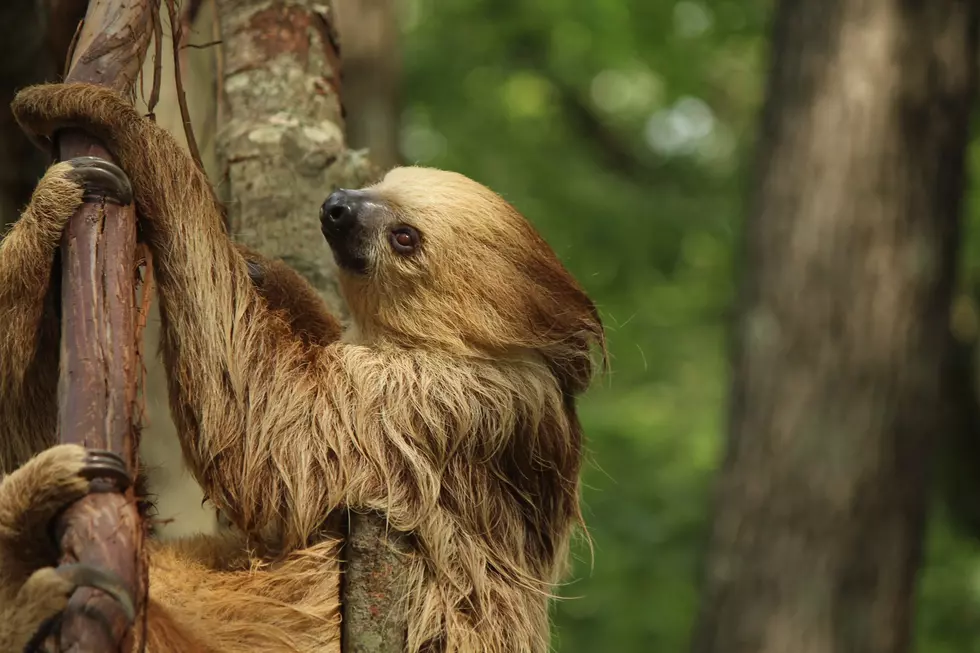 Get Up Close and Become Best Friends With a Sloth at This Massachusetts Zoo
Southwick's Zoo, More than a Zoo via Facebook
Okay, this is too cute.
How would you like to get up close and become besties with a sloth? We're so down and think you'll be, too.
Southwick's Zoo in Mendon, Massachusetts, has a special Sloth Encounters program where, according to their website, guests can spend 20 minutes hanging out with a two-toed sloth.
So, what exactly can you expect during this type of visit?
Well, an expert will first give you a brief background on "sloth biology, conservation, and the sloths living at the zoo," according to the website. You'll then enter the enclosure and give some food to a sloth.
Alas, you will not be allowed to hold the animal, but may be able to pet it depending on its behavior. Either way, at the very least you'll be getting to see one of these cute creatures up close.
To make things even better, the zoo explains that half of the proceeds from these encounters will go to the Sloth Institute in Costa Rica, while the other half will go towards educational programming at the zoo.
To register for your sloth encounter, click here. Time slots are limited, and dates for the upcoming week "go on sale online each week on Thursday at 10:30am," according to the website. Just to give you an idea, the sales for last week ended in under an hour. These spots really do sell fast, so be prepared.
Oh, and please tell the sweet sloth that we said hello.
Harry Potter Themed Airbnb in Massachusetts is an Aspiring Wizard's Dream
This charmingly decorated oasis is a must see/stay for any Potter head.
Top 10 Safest Places to Live in New Hampshire and Massachusetts
Here are the 10 safest towns to live in for New Hampshire and Massachusetts.