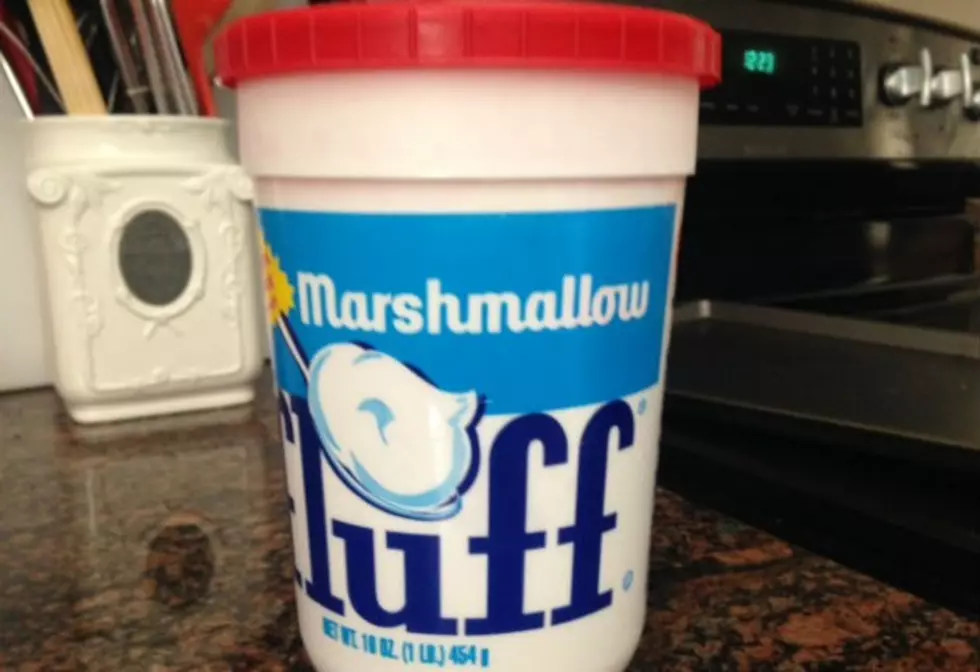 Credit Karen Kiley
The gooey goodness of Marshmallow fluff is celebrating it's 100th birthday this year. 

If you're from these parts, there's a good chance you have a jar or two of 'Fluff' in your kitchen cabinet.
Fluff, was invented in 1917 by Archibald Query, in Union Square, Somerville, Mass. Believe it or not, the same ingredients Fluff was made with back then are the same ingredients it's made with today: egg whites, sugar, corn syrup and vanillin.
(Query sold his concoction to Durkee Mower, who have been making Fluff for over 75 years).
Who else besides me is now craving a Fluffernutter?!