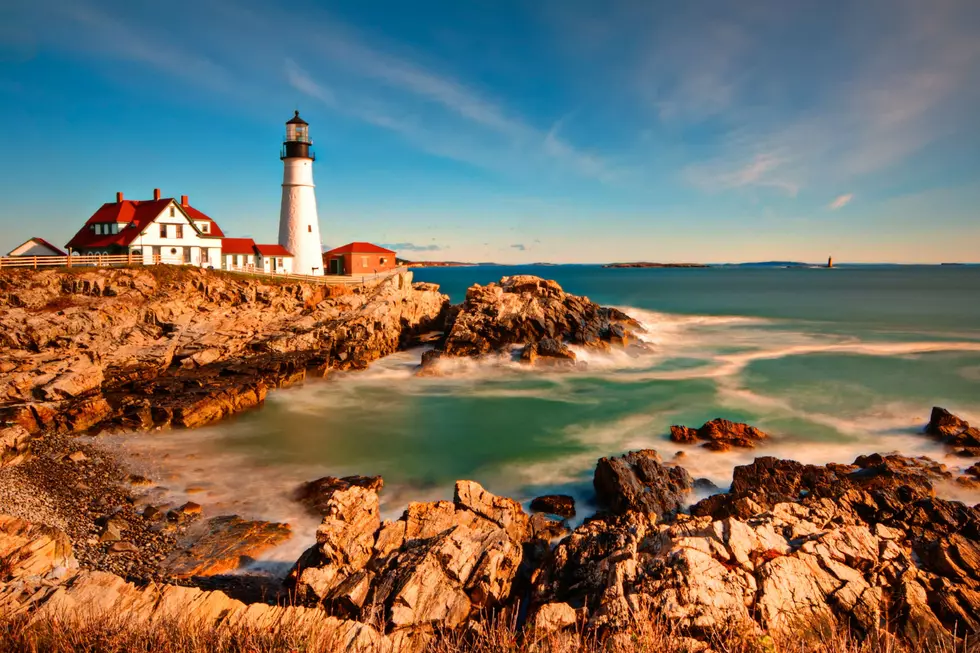 Here's a Rare Chance for You to Climb the Portland Headlight Tower
ThinkStock
Portland Headlight is one of the most iconic lighthouses in Maine and maybe even the world. Thousands of people visit every year to see it in person, but few get the chance to actually climb the steps up into the light tower.
As part of Maine Light House Day, you could get that chance.
Saturday, September 14 is Maine Lighthouse Day, sponsored by the United States Coast Guard, the Maine Office of Tourism and the American Lighthouse Foundation, and gives people rare glimpses of 21 light houses in Maine, including Portland Headlight.
One of the rarest treats is to be able climb the stairs into the light tower of these centuries old lighthouses.
For a list of the 21 light houses in Maine you can visit for these special tours, just hit the link at the bottom of the page.
As for Portland Headlight, there are some things you should know if you want to climb to the tower.
Only 280 tickets will be available on a first come first serve basis on the day of the event, September 14.
You must be at least 48 inches tall to climb to the tower
You must be physically able to climb the 85 steps unassisted.
If you meet the requirements, get to Portland Headlight early to make sure you get your ticket. If you aren't able to, there will still be other informative and fun events going on that day, and you can always hit up any of the participating lighthouses for a tour.