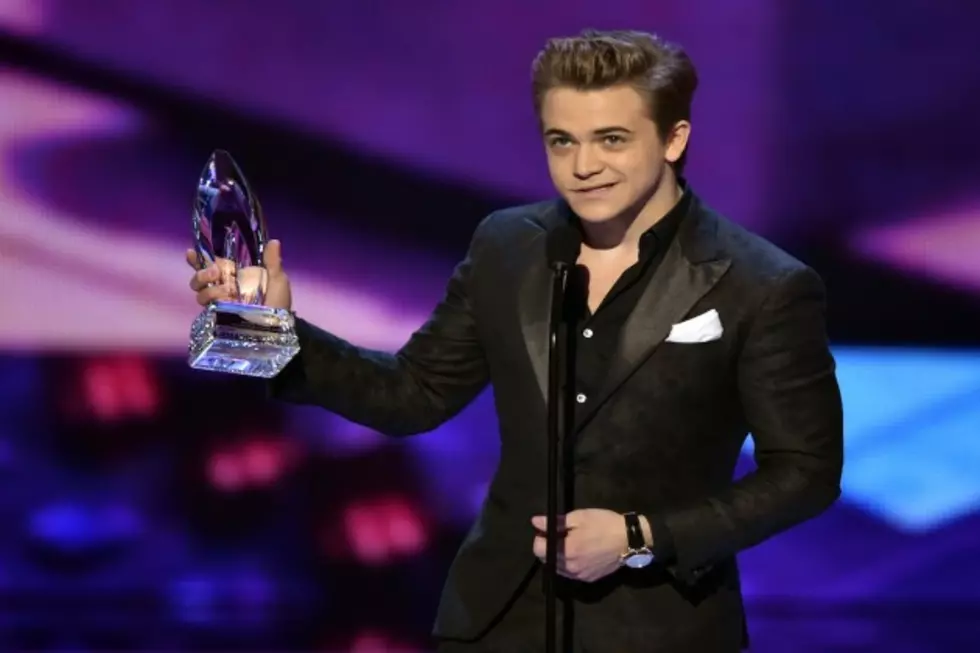 Hunter Hayes Strikes Gold and Double Platinum
Kevin Winter, Getty Images
The RIAA has announced new certifications, and Hunter Hayes has three new reasons to celebrate.
Hayes' popular song "I Want Crazy" reached double platinum status, selling more than two million copies since its initial release. Hayes has also received gold certifications for selling 500,000 copies of "Everybody's Got Somebody But Me" and "Invisible."
"As a musician, you always hope your songs connect, whether it's with one person or 100 people or even thousands," Hayes says in a press release. "To know that this many people went out and bought these songs and are playing my music — it's the best feeling in the world. It means we're in this together, and I'm so grateful for that."
Hayes has been enjoying a busy and successful year thus far. He won the People's Choice Award for Favorite Male Country Artist in January, hosted the Grammy Awards premiere ceremony last month, and was recently called one of YouTube's Top 50 Artists of 2015 (with 150 million views and counting) thanks to his unique fan engagement techniques.
In addition, Hayes is in the studio for an upcoming project. Although he hasn't revealed when the new music will be released, he recently confirmed that he is indeed working on new songs. He is also preparing to launch five international shows, after which he will join Lady Antebellum and Sam Hunt for the Wheels Up tour 2015. Although it's been a busy year for the talented singer-songwriter, his talent and passion demonstrate why he is one of the biggest names in country music. Visit his website to learn more about his upcoming shows.
See Country Music's Cutest Pets