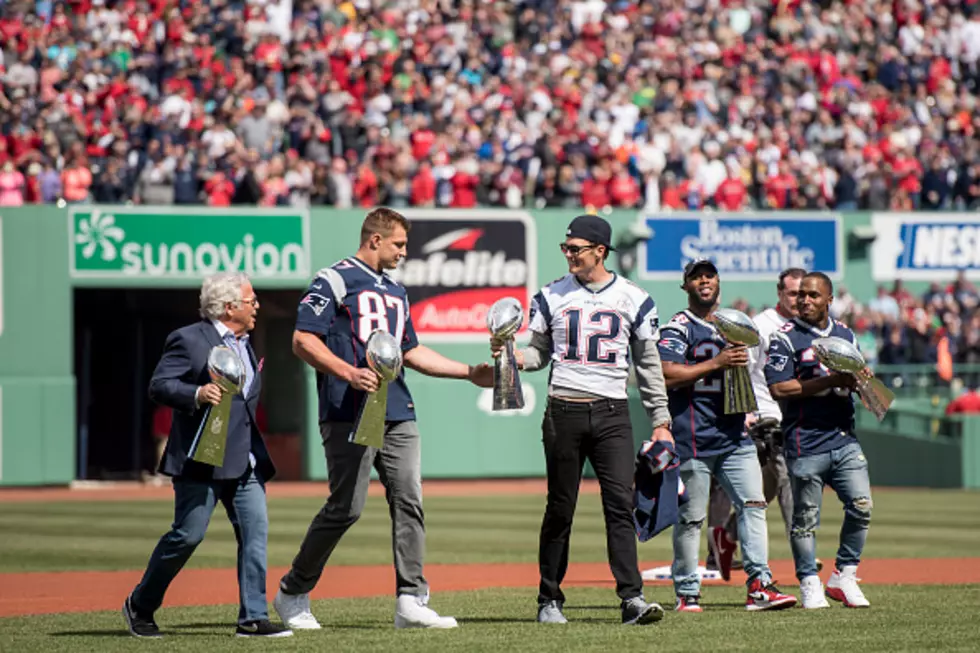 I Can't Get Enough of This Video of Tom Brady & Gronk at Fenway
Getty Images
By now, you must have hear that Tom Brady and Rob Gronkowski made an appearance at the Opening Day Ceremonies at Fenway.
Brady came out holding his infamous Super Bowl jersey, held it up to the crowd, and then Gronk snatched it out of his hands and a chase quickly ensued before Tom tackled Gronk to the ground.
Check out the video for yourself........