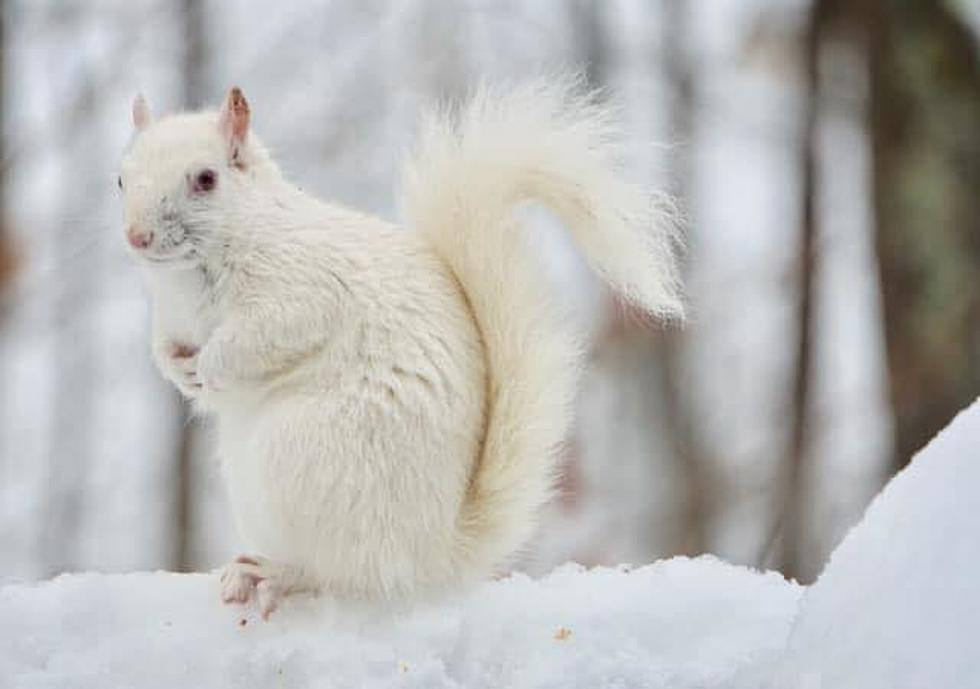 I'm Obsessed With Snowflake the Albino Squirrel from Derry, NH
Kathy Kat Krohn via Facebook
Snowflake has been a regular outside Kathy Kat Krohn's house in Derry for the past few years. Snowflake knows that Kathy will feed her peanuts which are her FAV!
And Kathy thinks Snowflake is the cutest critter in New Hampshire.
She even made snowflake her own Facebook page if you would like to follow her adventures!
Here she is enjoying the warm weather over the weekend. Looks like she's been exfoliating with a mud mask!
This video earned her the nickname "the dirty nut monster":
hahaha isn't she the cutest thing? I have never spotted an albino squirrel.
We used to have lots of black squirrels in Amherst, MA where I went to college, but never a white one!
I'm glad that Snowflake has a friend in Kathy. They seem to have a real good thing going on.