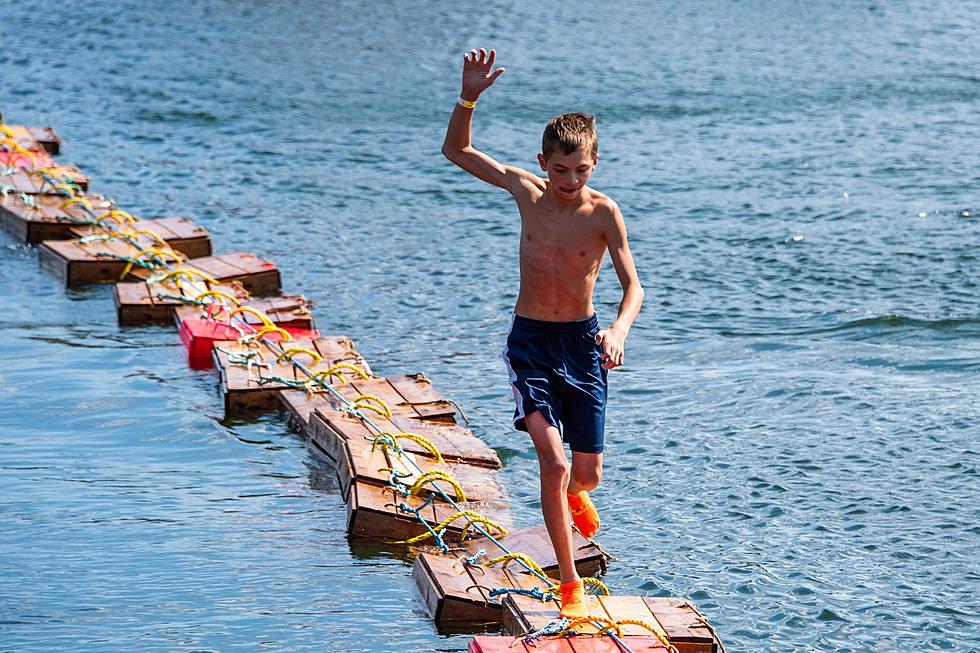 Is the Lobster Crate Race the Most Maine Thing Ever or What?
Courtesy of the Maine Lobster Festival
This is the most Maine thing I have ever seen.
I have lived in New England all my life, and have never heard of the Cutler, Maine, Crate Race.
This competition is a spin-off of the original International Great Crate Race that takes place every year in Rockland's inner harbor.
Competitors must race across the crates as fast as they can, and if successful, turn around and run back.
The biggest difference between the Crate Race in Cutler vs. the original International Crate Race is that the Cutler one features 50 crates.
If kids successfully cross 50 crates, they win $50.
The original competition is even bigger.
According to the Maine Lobster Festival website:
The Maine Lobster Festival's International Great Crate Race is the original crate race, invented by William Atwood in the 1970s and managed by him and his family for more than 20 years. Taking the challenge of scampering across a string of floating wood lobster crates is, without a doubt, among the biggest splashes at the annual Maine Lobster Festival. This test of balance and endurance — and sometimes a bit of theatrics — is a major attraction that regularly draws hundreds of spectators.
So this has been around for 50+ years, and I have never seen it. Check out the video below to see what takes place:
The limit of crates hardly exists in the International Crate Race. This year's champion, Aiden Genthner from Owls Head, Maine, won by crossing 6,188 crates – an enormous amount and a long distance.
What I need to see is a state vs. state competition. I mean, picture the fastest male and female from Maine going up against the fastest male and female from Alaska. That would be something to watch.
Sit down, Alaska. You got nothing on Maine!
Below is a video of the smaller version held in Cutler, Maine.
Both crate races seem super fun. I'm just waiting for my invitation to host and race myself!
Also, there are probably other crate races out there in Maine, so just let me know about 'em!
These New Hampshire and Maine Hiking Spots Are Perfect for Beginners
New Hampshire and Maine Goodwill Stores Do Not Accept These 21 Items
Can you donate it? Check this list before you bring it to your local Goodwill Store.