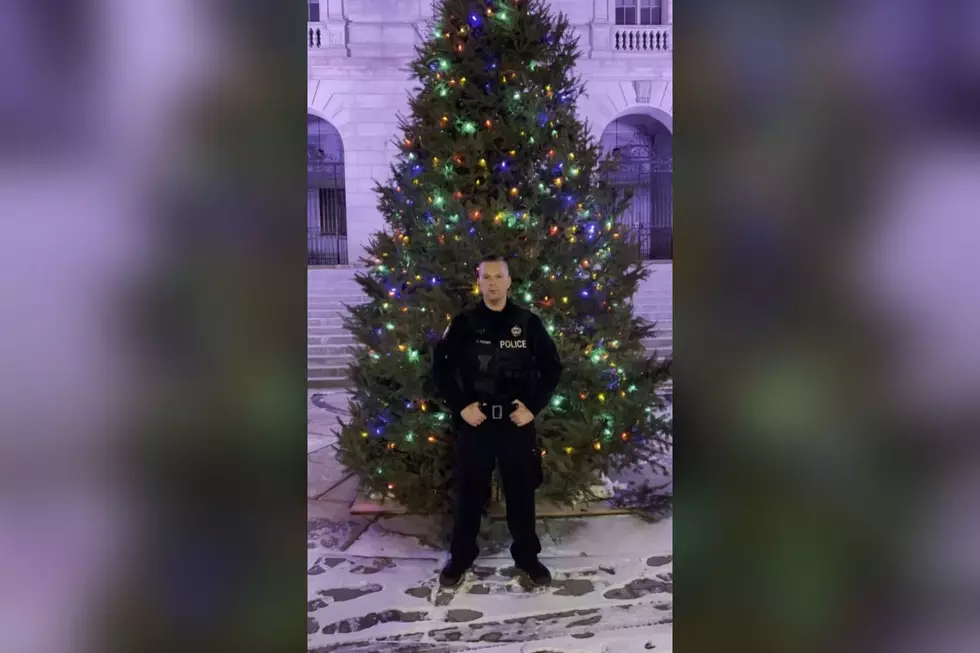 It Wouldn't Be Christmas With This Portland, Maine Police Officer's Beautiful Singing
Portland Police Department via Facebook
It's become an annual holiday tradition with the Portland Police Department. For the sixth straight year, Portland Police Officer Jeremy Turner has taken some time to sing a Christmas song to share on the Department's Facebook page and they have been nothing but spectacular.
Each year, Officer Turner demonstrates his beautiful voice by singing a Christmas song. Some are even been done with his custom lyrics like this one from 2019 of "The 12 Days of Christmas" at the Portland Police Station.
That's pretty funny, but he doesn't always sing parody songs. He's really shown just how great a singer is over the years with great classics like "I'll Be Home For Christmas," from 2020, sung in front of Portland City Hall.
However, I think this year's performance tops them all. Officer Tuner is back at Portland City Hall, but a much better shot for 2022, standing in front of the City Hall Christmas Tree to sing "Have Yourself a Merry Little Christmas."
According to the post on the Portland Police Department Facebook page, Officer Turner knocked this out of the park with just one take. Someone at the department has a great sense of humor writing, "Officer Turner said this was done in 1 take, but we heard he really liked Camila Cabello's way of saying Christmas and it took him several tries to get past it."
In case you missed it, Camila Cabello can't pronounce Christmas correctly.
Camilla has it down now after spending a lot of time teaching herself in this funny video she posted on Twitter.
Camilla, if you ever want to come to Portland and sing a duet with Officer Turner, I'm sure he can help you with the pronunciation of Christmas. You two would sound great together!
Do You Remember These 8 Crazy Maine Weather Events?
People Living in These 16 Maine Towns Have The Highest Monthly Bills in the State
These are the 16 towns in Maine that pay the most money toward their monthly bills in the entire state.