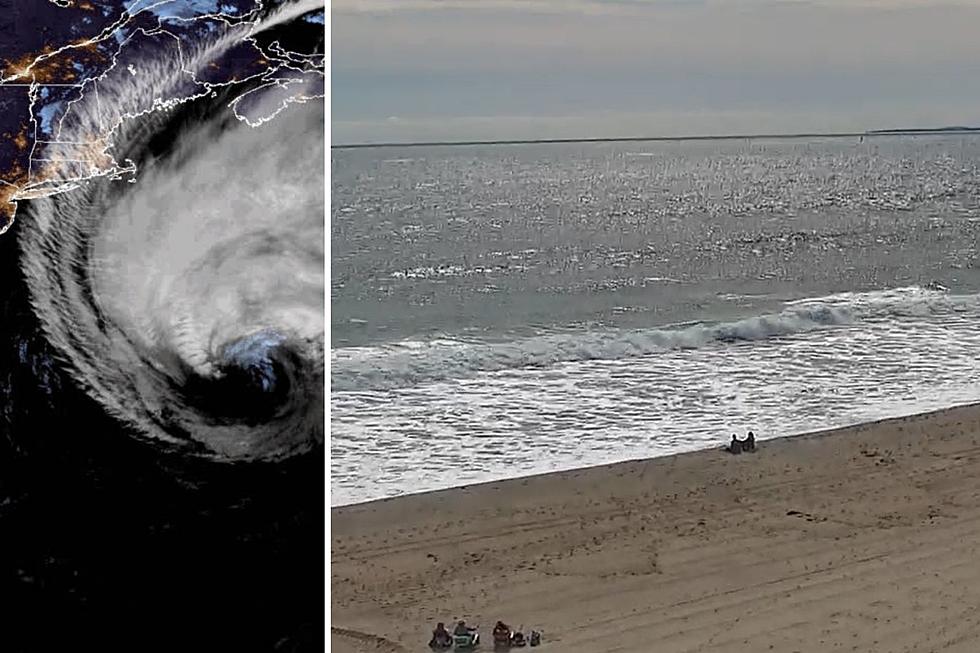 Wind Will Be Hurricane Lee's Biggest Seacoast Impact
Hurricane Lee (NHC), Hampton Beach (Hampton Village District) 9/15/23
🌀 Hurricane Lee moved further to the east, decreasing the risk of heavy rain
🌀 The saturated ground will make it easier for winds to knock down trees
---
Hurricane Lee will pass well to the east of the Seacoast, but have an impact with gusty winds that could lead to power outages.
National Weather Service meteorologist Andy Pohl in Gray, Maine, told Seacoast Current Hurricane Lee will impact the Seacoast most of Saturday. A Tropical Storm Warning is in effect for coastal Essex, Rockingham, and York counties for winds out of the northwest at 35-40 mph gusting to 50-55 mph. Inland areas will have winds of 25-30 mph gusting to 40-45 mph.
"We're still looking for some really large pounding surf beach, beach erosion and splashover, especially around the time of high tide around 1 p.m. The good news is that the monthly high tides are not as high as they could be," Pohl said. That will help with the expected storm surge of up to 2.5 feet.
Preparing for Power Outages
Even though expected rainfall from the storm has decreased with under an inch of rain expected, that's enough to cause concern about power outages.
"One of the things we are a little bit concerned about is that it's been pretty wet, so the ground is fairly well-saturated. 40 to 45-mile-an-hour winds might bring down some trees a little easier than they would normally come down. They'll produce a lot of friction with leaves still on the trees," Pohl said.
Unitil has lined up additional third party crews from outside of New England to assist with power restoration and will be in a state of readiness all weekend, according to spokesman Alec O'Meara. He said to assume any fallen power lines or poles are live and to stay away.
Eversource President of NH Electric Operation said his company is making similar preparations.
The utilities and New Hampshire Homeland Security & Emergency Management suggested charging devices and preparing an emergency kit.
The storm's track shifted away from the east coast and stayed stable. It is expected to make landfall in the Bay of Fundy between Canada's Nova Scotia and New Brunswick provinces Saturday night.
Contact reporter Dan Alexander at Dan.Alexander@townsquaremedia.com or via X (Twitter) @DanAlexanderNH
Immerse Yourself in New Hampshire's Fall Foliage on These 8 Hiking Trails