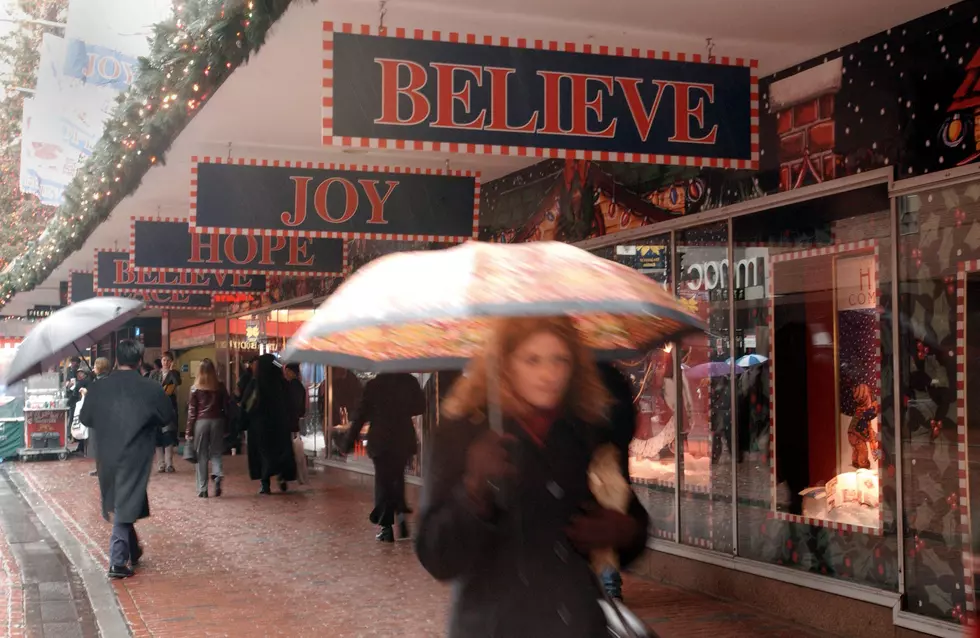 Just One New England State Cracks Top Ten for Christmas Cheer in U.S.
Getty Images
When even your most famous rock star snags a part in The Polar Express, it should come as no surprise when it's revealed you are filled with more Christmas spirit than any other state.
According to the website Centurylink.com, New Hampshire is number one in the race for good tidings. It marks the second straight year the Granite State has received the honor.
According to the site, rankings are determined by: evergreen tree farms, charitable donations, and how often residents purchase, stream, or post Christmas-related content on social media.
And, I assume, how much Santa likes us.
New Hampshire was the only New England state to finish in the top ten, with Vermont coming in at number 11 (no doubt aided by its own Three Wise Men - Larry, Darryl & Darryl).
Vermont, it should be noted, ranks first for most tweets about Christmas, as well as most Christmas farms per capita (It also, however, dropped from 6th a year ago).
Overall, however, New England's massive decline in cheer is rather troubling.
After finishing 8th in 2021, Massachusetts slid all the way down to 14th, just months after Salem failed to impress in the spookiness rankings.
Meanwhile, Connecticut fell from 5th to 20th.
That said, Maine is the state that should really be concerned. After finishing just behind New Hampshire as the 2nd merriest state a year ago, its neighbor to the northeast slipped all the way to 18th.
Ouch. Not good when the only red balloon in town comes from an evil clown that lives in the sewer (hopefully, hosting an actual Polar Express will even things out).
Rhode Island, however, made an impressive jump, going all the way from 42nd to 19th. But should we be surprised, given it's the home of Sea Bass' old pal Lloyd Christmas?
Eight Great Holiday Movies Set in New England
From romance to comedy and even horror, here are eight holiday films set in New England to check out this year.
The Most Popular Christmas Movie in Each New England State
The website
Wishlisted
conducted a study by analyzing online search trends to determine the top Christmas movie in all 50 United States. Here's what came out on top...