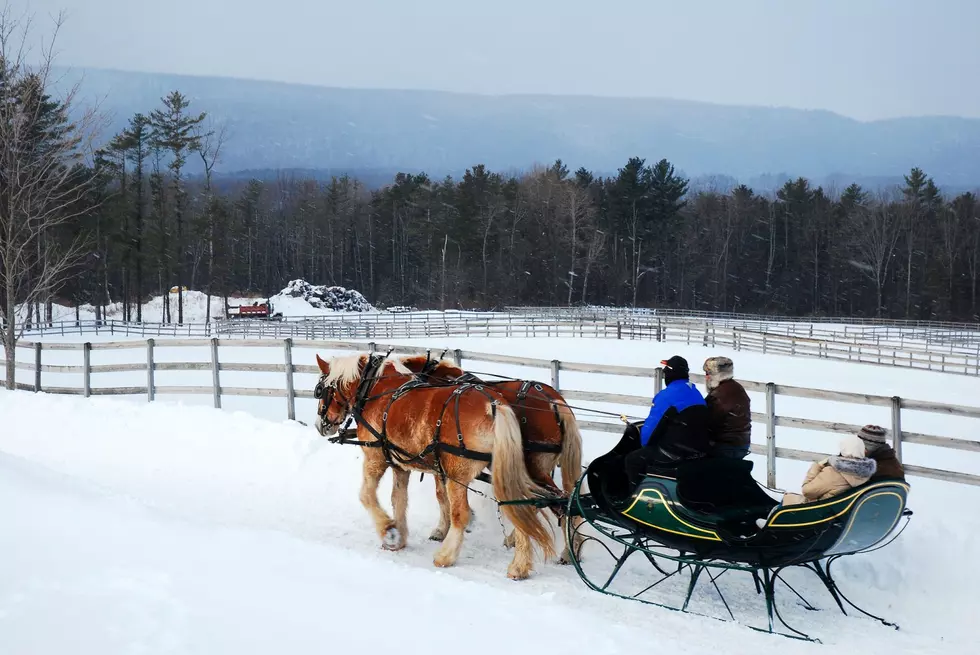 Which New England State Has The Most Christmas Spirit?
Getty Images
It's the most wonderful time of the year...at least that's what that one Christmas song says. There truly is something magical about this time of the year. Maybe it's the decorations, or spending more time with your family. Maybe it's the anticipation of giving...or getting a gift!
Forget the reason for a second. Have you noticed how some people just seem to be in the Christmas spirit? Christmas spirit isn't something tangible. It's a feeling that you can't really calculate or quantify. It's just one of those things that when you see it you recognize it.
Well, CenturyLink did a study to find out which state has the most Christmas spirit. They looked at stuff like each states Google searches for Christmas movies,  which Christmas songs people listened to, shopping trends for Christmas cards and wrapping paper, and how many Christmas tree farms happened to be in their area.
Once the numbers were crunched, it turns out the state with the MOST Christmas spirit is Washington. And the state with the LEAST amount is Alaska. I'm actually kind of surprised by both of those.
But what about those of us here in New England? How'd we do? Pretty darned good actually.
The state in New England that has the most Christmas spirit is Maine! Mainers actually ranked 5th in the entire nation for Christmas spirit.
I guess there really is something about a New England Christmas.
Get a look at how all 50 states stacked up HERE.