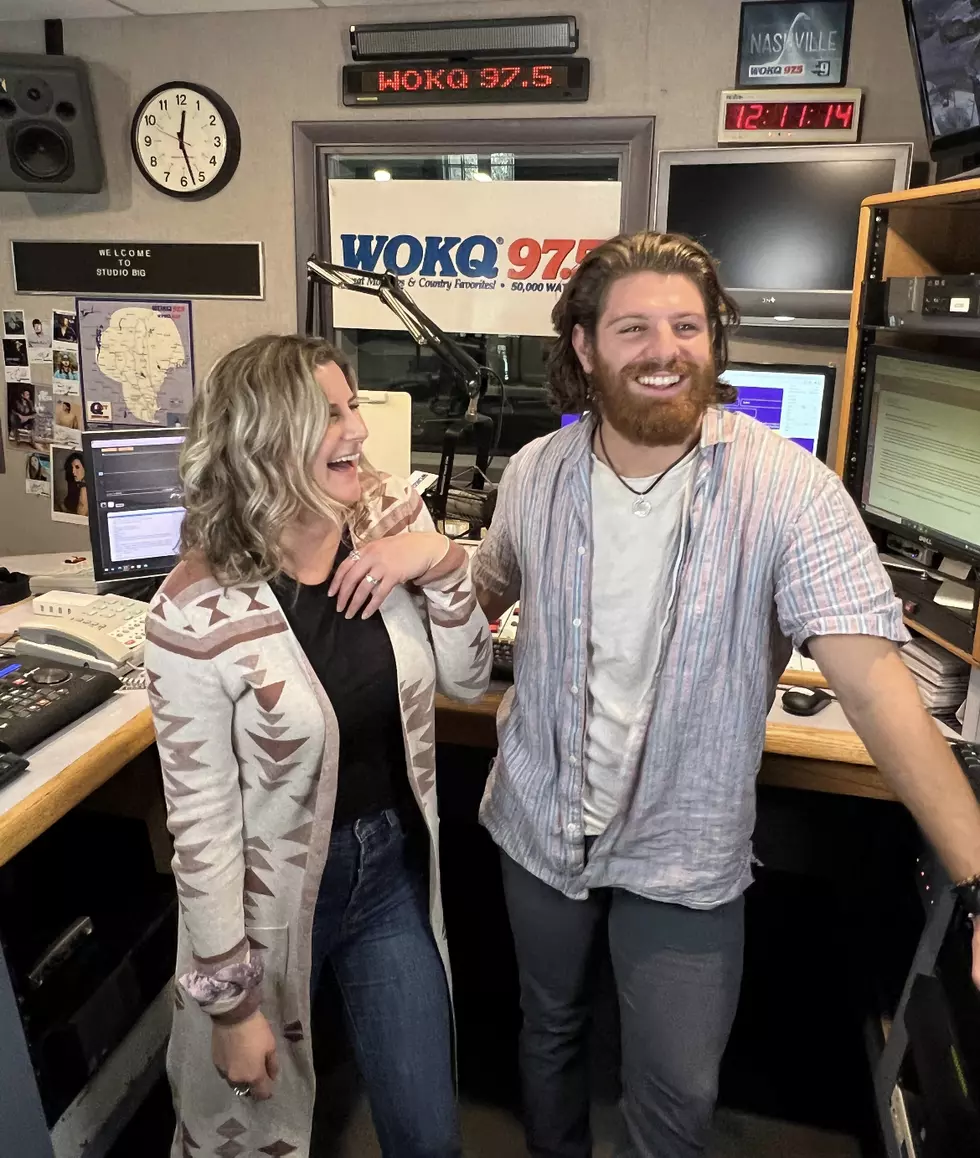 'Kira and Logan in the Morning' ON DEMAND: Mama's Boys and Craigslist Price is Right
Kira Lew
Did you know 'Kira and Logan in the Morning' is now available in podcast form? IT'S TRUE! You can listen to us whenever, wherever! Just search 'Kira and Logan in the Morning' wherever you listen to podcasts!
Or better yet, just click here.
Today, May 2nd 2022, we talked about:  
The Good Stuff: A dog named Rex from Dorchester was reunited with his owners after 11 years! I'm not crying, you're crying! And Chipotle is honoring healthcare workers by hooking up 2,000 of them with free burritos for a year, just in time for National Nurse's Week!
Famous People 411: Country Music bids farewell to an absolute legend, as Naomi Judd passed away over the weekend. We reminisced on some of our favorite music from "The Judds" and honored the mark she made on country music. In happier news, "That 70's Show" is getting a reboot called "That 90's Show", and almost the entire original cast is returning. It will be on Netflix!
Mom's Gonna Mom: In honor of Mother's Day approaching on Sunday, we talked about the things that our mamas still do for us even though we could totally do them ourselves. A 50-year-old man called and said his mom still irons his shirts for him. NO JUDGEMENT (okay, I'm kind of judging)!
Kan't Beat Kira Kidz Week (BONUS ROUND!): Rose from Hampton was the cutest of all cutie pies AND it was her 8th birthday. She totally whooped my booty in KBK, and that is a great way to kick off her 8th year on earth.
15 Ways You Can Help People in Ukraine Right Now
As Americans watch events unfold in Ukraine, many wonder how they can help. Below is a list of organizations responding to the crisis in Ukraine along with information on how you can support their various missions.
KEEP READING: Here are the most popular baby names in every state
Using March 2019 data from the
Social Security Administration
,
Stacker
compiled a list of the most popular names in each of the 50 states and Washington D.C., according to their 2018 SSA rankings. The top five boy names and top five girl names are listed for each state, as well as the number of babies born in 2018 with that name. Historically common names like Michael only made the top five in three states, while the less common name Harper ranks in the top five for 22 states.
Curious what names are trending in your home state? Keep reading to see if your name made the top five -- or to find inspiration for naming your baby.