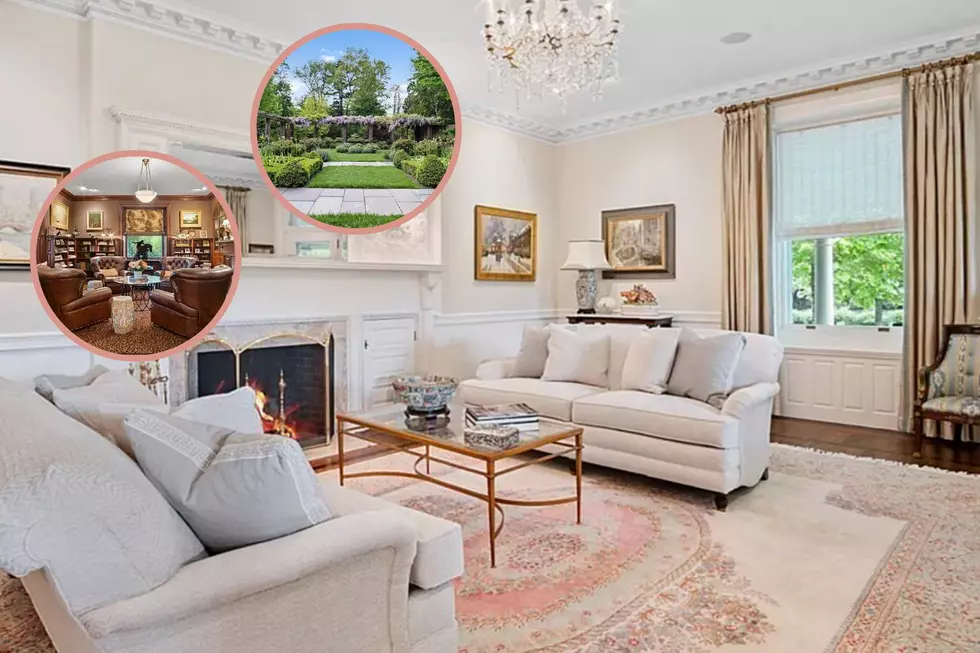 Live in This Elegant, Historic $7.9M Home for Sale in Massachusetts
Catherine Bassick with eXp Realty and Forbes Global Properties
Who doesn't love taking a peek inside million-dollar homes?
Even if you're like this writer and are nowhere close to having the dough for it, it's always fascinating to see how the other half lives. Whether it's the fancy interior, best of the best appliances, historic charm, or extra amenities that reduce the reasons you'd ever have to leave (we're talking bowling alleys, arcades, theaters, spas, and more), it's always interesting to see just how grand these homes are. For other properties, their appeal not only lies in their amenities, but overall elegance. Enter this lovely mansion in Weston, Massachusetts, that's on the market.
Located at 80 Orchard Ave and listed by Catherine Bassick with eXp Realty and Forbes Global Properties, this $7,900,000 home is "considered the last great mansion left in Weston, and Orchard is considered the most prestigious street." The home is definitely spacious, and not only sports five bedrooms, two half baths, and an en-suite bath, but also has 11 fireplaces, formal gardens, "expanses of lawn, fields, and woods", and garage room for up to seven cars. Designed by Boston architect Francis Chandler, who would go on to be the head of MIT, the home also has period details that add an extra layer of charm to its interior.
So, what are we waiting for? Let's take a look at this "elegant trophy property."
Live in This Elegant, Historic $7.9M Mansion for Sale in Massachusetts
Speaking of historic homes, here's a peek at the inside of the Pickering-Heffenger House in Portsmouth, New Hampshire, which dates back to 1804.
You Can Live in the Historic $3.8M Pickering-Heffenger House in Portsmouth, New Hampshire